Kiang Malingue is pleased to collaborate with Stevenson in Amsterdam to present an exhibition of recent video installations, photographs, paintings and reliefs by Tao Hui, Tromarama and Wang Zhibo.
The selected artworks ponder various conceptual and physical aspects of masks and disguise, exploring the fundamental significance of faces, bodies and voices. Concurrently, Stevenson exhibits at Kiang Malingue's gallery space in Tin Wan, Hong Kong, showcasing recent works by Frida Orupabo, Mawande Ka Zenzile, Simphiwe Ndzube and Thenjiwe Niki Nkosi.
Wang Zhibo's three paintings made in 2022 revolve around the Berlin-based painter's favourite motifs: an absurd sense of theatricality, meticulously textured surfaces, and the emergence of personas in life. In recent years Wang has been interested in depicting circular, spherical forms, and in designating iconographic roles to the shape. With Winter tale (Storyteller), she arranges a scene that resembles either a window display, or a passively performative scenario, revealing the messiness of the backstage and the stillness of the intermission. The aerial view in Unmanned 1 makes it possible for Wang to filter her visual experience through a rare degree of abstraction, tracing ambiguously specific environments; Untitled, on the other hand, is a story of playful metamorphosis: being camouflaged into a background of woodblocks, the sitter that resembles the artist herself retains the hairstyle and the pink turtleneck, hinting at an ambiguous sense of fashion as impermanence.
Tromarama's Sweat dreams #1 is a wall piece that consists of attendance record cards commonly used as a productivity index in the workplace. The red patterns on the surface were taken from Indonesian mattress designs. The installation Pacupicu consists of a latex horse mask, a speaker, and a monitor, all mounted on a custom metal tripod. The monitor displays live tweets that use the hashtag #contest, collected in real-time. All the collected tweets will activate various children's voices for creating a sound composition that could be heard through the horse's mouth. In the collective's signature style, both artworks highlight the mechanism of analog and digital social media, blurring the boundaries between work, play and leisure.
First shown at the National Museum of Modern and Contemporary Art, Korea in 2018, Tao Hui's two-channel video installation Double Talk is a haunting story that focuses on the afterlife of a Korean idol. The first layer of the mise-en-abyme narrative shows confrontations between the ghost of the idol and inquisitive journalists; the second layer of the film in a classroom setup freely exploits the story of the idol, treating it not so much as a supernatural event but just another occasion for a case study. Made in South Korea, Double Talk is a mature development of Tao Hui's video art practice that deals with the dark side of the K-pop industry and with a complex, sensitive film aesthetic. Tao Hui's latest photographic series Similar Disguise Stills speaks of another long-term interest: the photos are based upon a suite of five videos Tao Hui made in a distinctly Tik Tok format. Here, Tao Hui presents once again his playful idea of "don't be yourself, be others," delineating over-romanticised scenes in which characters consciously put on a disguise and are, as a result, alienated.
The conversation about this joint project started when Stevenson partner Joost Bosland and Lorraine Kiang met through the organizing committee of the International Galleries Alliance. The galleries shared an interest in alternative models for global reach that are open to midsize galleries, beyond digital presentations and art fairs. One prime asset that all galleries already have is their physical spaces, designed and maintained with great care. Sharing this asset in specific strategic ways as well as their networks and highly specialised knowledge of the local audience allows them to thrive in ways that are particularly in tune with what art is all about.
– Courtesy of Stevenson
Tao Hui, Tromarama, Wang Zhibo    Group Show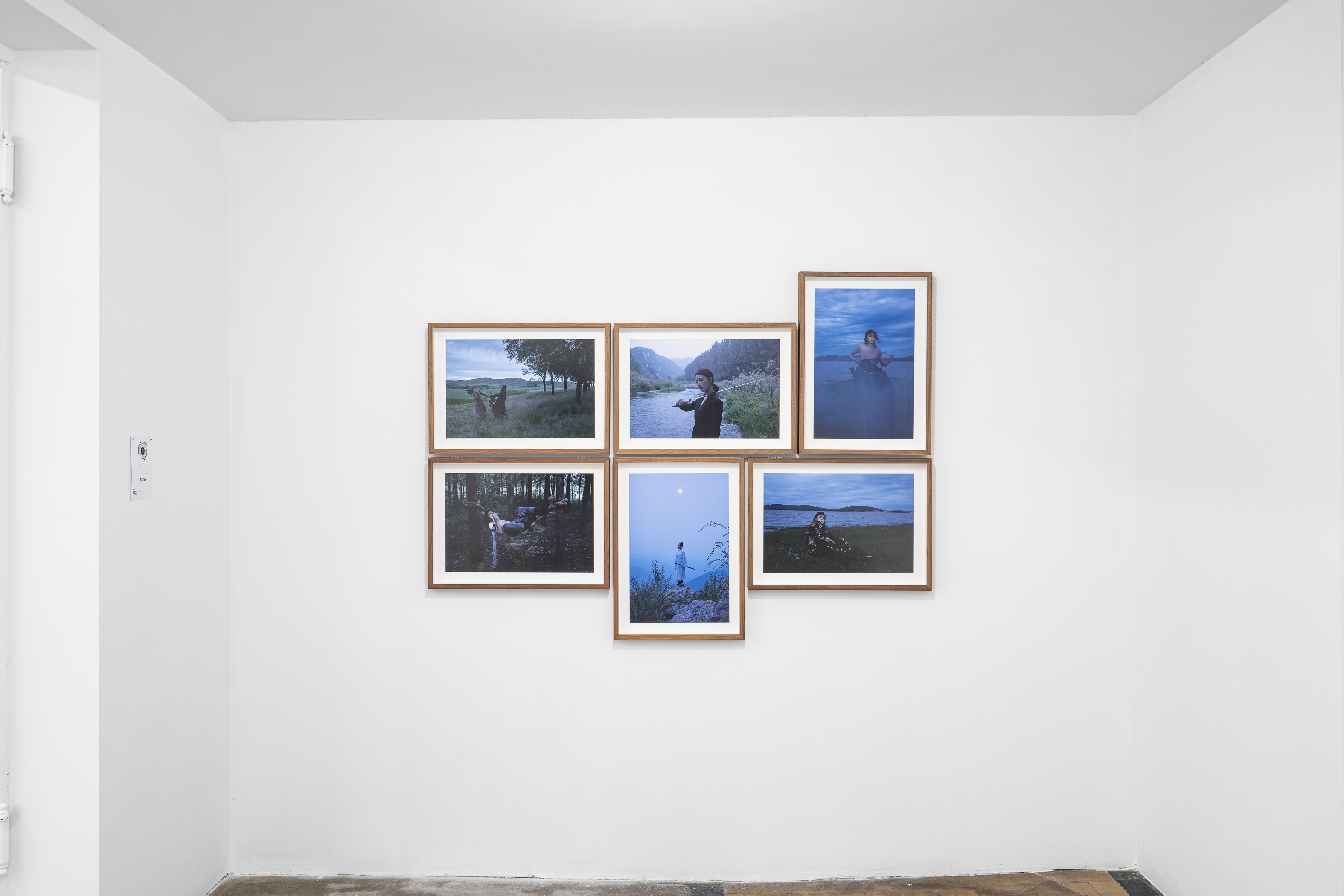 Installation view

Courtesy of Stevenson.