Please to share Nabuqi's solo exhibition, Everything goes back to square one at West Bund Museum. Presented by the Centre Pompidou x West Bund Museum Project, this exhibition features Nabuqi's new set of works that function as an autonomous space, open for exploration, in which visitors can engage with the works in a free and a singular way.
The new works presented in the Gallery 0 of the West Bund Museum, will transfer the gallery into a "playground" of utopian imagination for the first time – a site of joy and immersive self-exploration, featuring a combination of multimedia including sculpture, installation, architecture and design. Fueled by imagination and game, Nabuqi is taking the visitors along on her artistic journey to explore the ever-moving limits between reality and fiction, artwork and common object, private and public space. Thus, the key to activate the exhibition is to engage with audience, they're more than on-lookers, they're participants and co-creators.
– Courtesy of West Bund Museum.
Everything goes back to square one    Nabuqi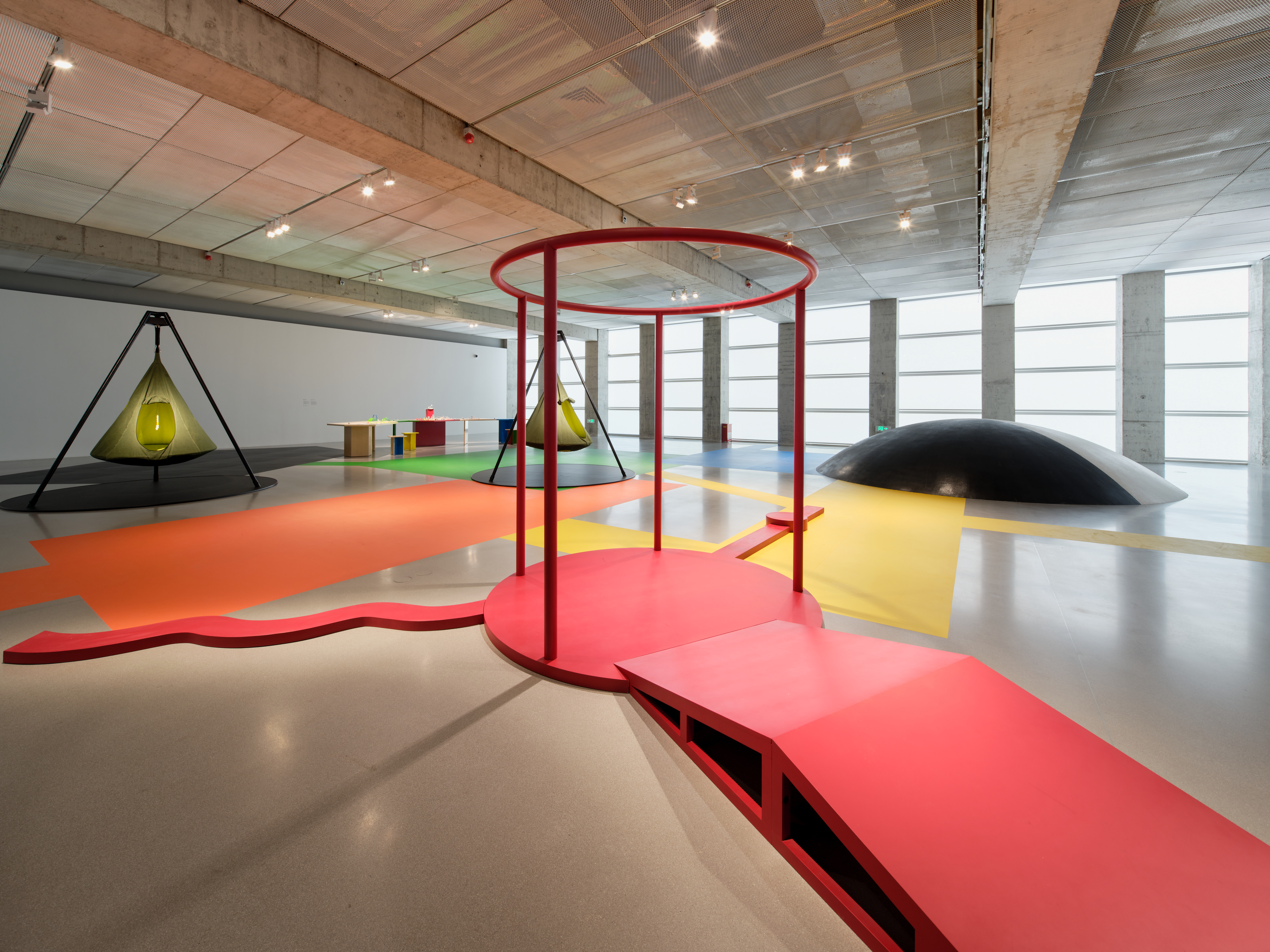 Installation view

Photo by Zhang Hong