Time present and time past
Are both perhaps present in time future,
And time future contained in time past
(T.S. Elliott, Burnt Norton, 'Four Quartets', 1936)
The linearity of time is a subject that, over centuries, has captured the theoretical and imaginative minds of scientists, philosophers, authors and artists, alike. In the realm of physics, from Stephen Hawking to Steven Weinberg, theories of 'special relativity' have been expounded to describe multiverses, the hypothetical set of infinite or finite possible universes that together comprise everything that exists. Such conceptual theories have inspired practitioners outside the realm of physics, from the English philosopher John G. Bennett who posited a six-dimensional universe, to T.S. Elliott who in his poem Burnt Norton addressed the notion of time and salvation. The interrelated subjects of space, time and dimensions have equally influenced artists. In this group exhibition, it is proposed to bring together the work of Laurent Grasso (b. 1972, France), Los Carpinteros (est. 1991, Cuba), Nuri Kuzucan (b. 1971, Turkey), Eric Baudart (b. 1972) and João Vasco Paiva (b. 1979, Portugal/Hong Kong) who each address and interpret the actualities of spatio-, temporal-relations.
A chief conceptual artist of his generation, Laurent Grasso has consistently engaged epistemology and addressed, in particular, one's perception of time. Across a variety of mediums Grasso probes our notions of temporality, suggesting that what we visually retain is intrinsically tied to our personal consciousness. Seemingly of the future, Grasso creates works that could be of a parallel present, one beyond the contours of ordinary experience, and one that our personal consciousness cannot access, yet exists within the possibility of multiverses.
The established duo, Los Carpinteros, is likewise concerned with manifold realms, especially in the context of spatiality. The collective's creations, that have
spanned wall-mounted watercolour works to large-scale public installations, exist in a space of 'otherness': one that is neither here nor there. Indeed, they align themselves with Michel Foucault's notion of 'heterotopia', which elaborated in 'Of Other Spaces' (1967), describes a place and space that functions in non- hegemonic conditions. Recognisable yet not explicitly of this realm, Los Carpinteros thus construct and conceive spaces that seem to pertain to another actuality, one that exists in parallel to ours.
Similarly, Turkish artist Nuri Kuzucan investigates multiple actualities and selects, as an observational focus point, realms of urbanity. Through his paintings, Kuzucan depicts cities from multiple angles at the same time, as if capturing manifold temporalities that through a released consciousness have been witnessed in a single instant of overlap. This vision, or possibility, is conveyed by building each painting, layer upon layer, line upon line, as if to replicate the vision as well as frenzy a common citizen could have and would sense should they be able to be everywhere at the same time.
French artist Eric Baudart also considers the possibility of multiple realms, exploring these through the use of shifted materials that give way to different ways of observing traditionally commonplace objects. The practice he pursues evolves from Duchamp's readymade, whilst simultaneously devolving from it; he presents works that are not mere found objects but rather reconfigured and repurposed, composed and re-choreographed materials that have been carefully assembled or moulded to mount a delicate ballet of shapes, colour and form. Chiefly, by virtue of presentation and displacement, Baudart investigates how one's interaction with an object can be changed completely to the point of considering it is not from your current midst.
Finally, rising Hong Kong artist João Vasco Paiva investigates in a highly analytical manner the aesthetic properties of non-spaces and objects. By fleshing out the visual properties of these areas and elements – street signs, alleyways, drifted materials, shards of chopping wood – he presents the possibility of a parallel universe where these may originally exist as aesthetic entities, without the interference or indeed creation of the artist. As such, Paiva tests what we recognise in this universe and presents what in a parallel temporality could, through reconceived properties, have a different existence and perception.
Edouard Malingue Gallery is an established contemporary art gallery founded in 2010 to exhibit and nurture the careers of emerging and established artists. It represents Eric Baudart, Janaina Tschäpe, Yuan Yuan, Sun Xun, Laurent Grasso, Cui Xinming, Ko Sin Tung, Wang Zhibo, Nuri Kuzucan, Jeremy Everett and João Vasco Paiva amongst other international artists. In January 2015, the gallery expanded to a new space in Central Hong Kong.
For media enquiries
Jennifer Caroline Ellis (jennifer@edouardmalingue.hk or +852 2810 0317)
All further enquiries
Lorraine Malingue (lorraine@edouardmalingue.hk or +852 2810 0317)
Art Basel Hong Kong 2015    Eric Baudart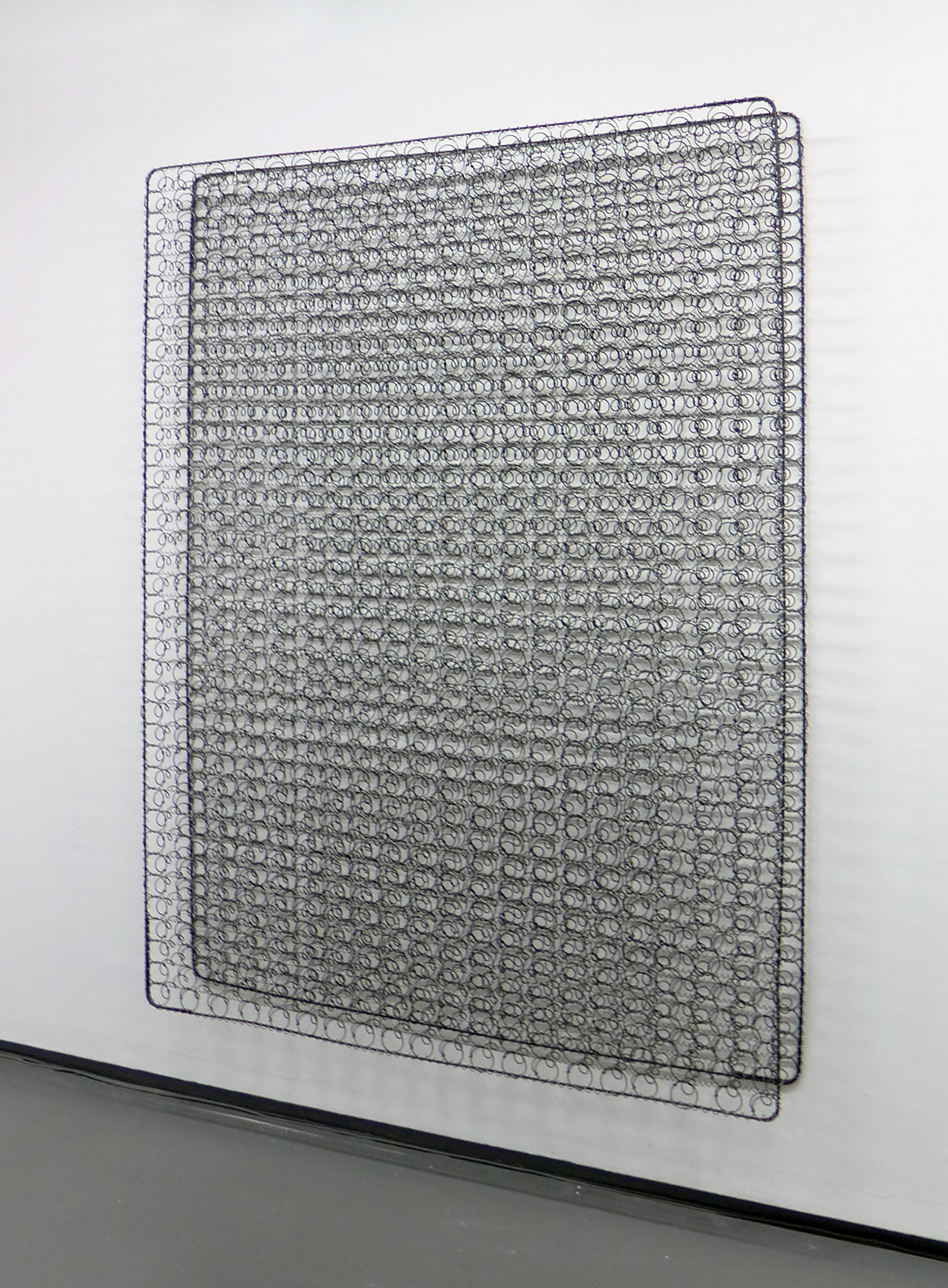 Multispire by Eric Baudart

2014
Piece unique
198 x 137 x 13 cm