Edouard Malingue Gallery is thrilled to announce its participation at Art Fair Philippines 2018, presenting works across multiple mediums by Eric Baudart (b.1972, France), Jeremy Everett (b. 1979, USA), Laurent Grasso (b.1972, France), and Miljohn Ruperto  (b. 1971, Philippines) & Ulrik Heltoft (b.1973, Denmark).
Delicately transposed, it's the displaced materiality in Eric Baudart's works that spurs their contemporary resonance. Honey-combed plastic, millimeter paper, adhesive tape – everyday, commonplace utensils are flushed of everyday contextualisation and repurposed to create oeuvres that titter on the edge of artifice.
Jeremy Everett's work is hypnotic, transcendental and disturbing whilst simultaneously pervading a mesmerising quality. Subtle yet direct, it does not spell out for you what you should see but rather opens your mind to numerous transformative possibilities.
Laurent Grasso is a chief conceptual artist who through his works, individually and collectively, transports you into a realm of questioning and discovery, impossibility and actuality, knowledge and belief. At the heart of every thread in Grasso's practice is a film; an otherworldly sequence that is of this lifetime yet extends far beyond our limits of experience.
Based on the wildly imaginative illustrations of plants and vegetation in the Voynich manuscript, Miljohn Ruperto – a Californian artist of Philippine origin – together with the Danish artist Ulrik Heltoft, have made textural photographic works by creating 3D models then making negatives from these and finally printing them in traditional gelatin silver format.
Art Fair Philippines 2018     Eric Baudart, Tromarama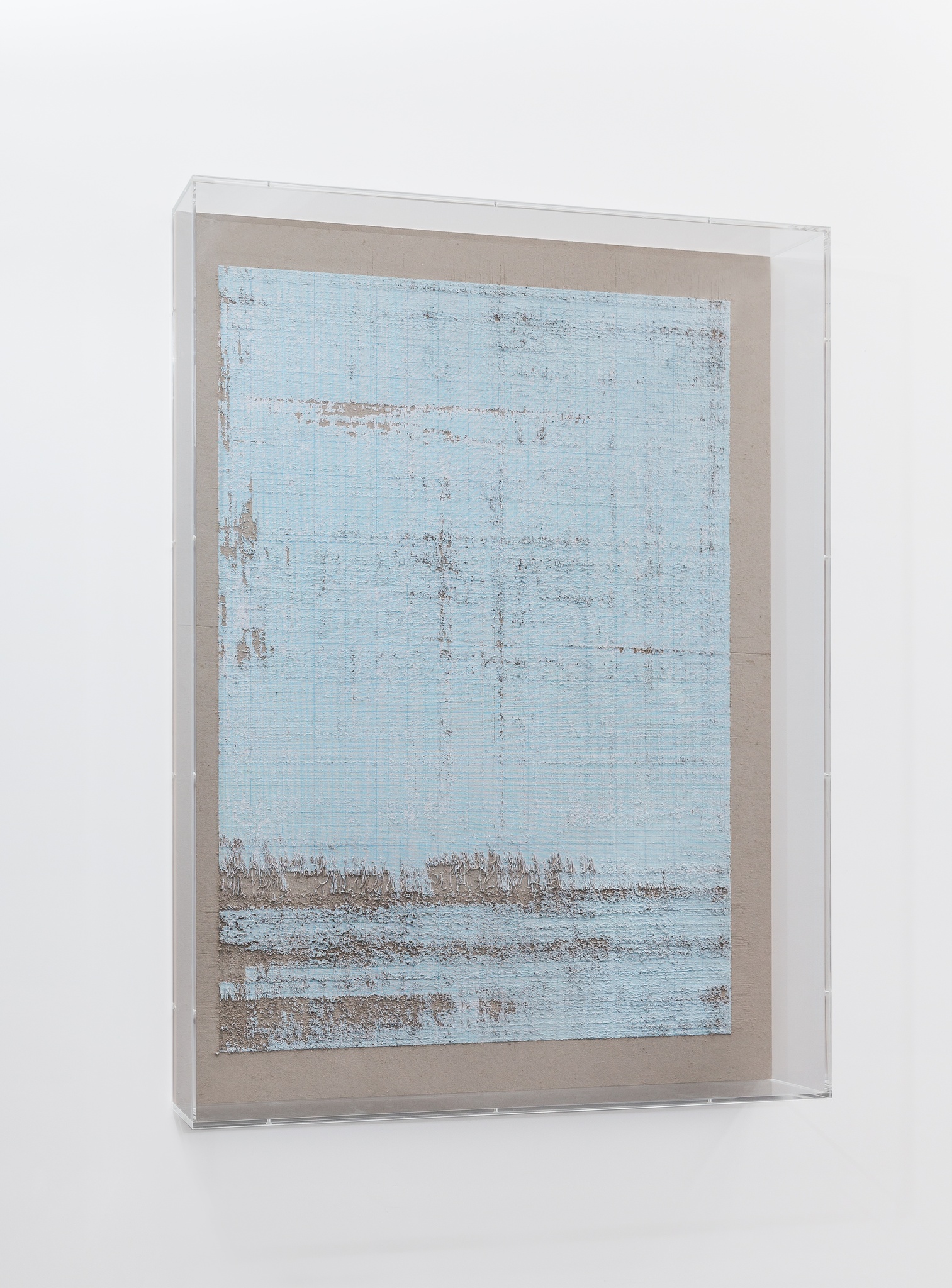 Eric Baudart, 'Papier Millimetré'

2015
Millimetre paper
130 x 99 cm