Pleased to share Chou Yu-Cheng and Samson Young's presentation in the eighth edition of the Performa Biennial. 'Performa 19 Biennial' is an internationally acclaimed organisation dedicated to live performance. Taking place over a period of three weeks across various locations in New York, 'Performa' includes newly commissioned works by an array of international artists, each responding to both biographical and societal concerns through new media.
For 'Performa', Chou Yu-Cheng will examine systems of capital in building, construction and real estate against the backdrop of SoHo, a former industrial neighbourhood and model for artist-led gentrification. On view is, 'Chemical Gilding, Keep Calm, Galvanise, Pray, Gradient, Ashes, Manifestation, Unequal, Dissatisfaction, Capitalise, Incense Burner, Survival, Agitation, Hit, Day Light. VI' (2019). This newly commissioned work is part of the Taiwanese Pavilion.
Commissioned for 'Performa', Samson Young will premiere a contemporary interpretation of the popular Chinese folkloric myth of The Eight Immortals at Governors Island's Castle Williams. A cast of musicians will perform atop giant industrial cranes dressed in neon tutus that will slowly rotate through the space, creating a mechanical ballet in one of the city's beloved public parks.
Performa 19 Biennial    Chou Yu-Cheng, Samson Young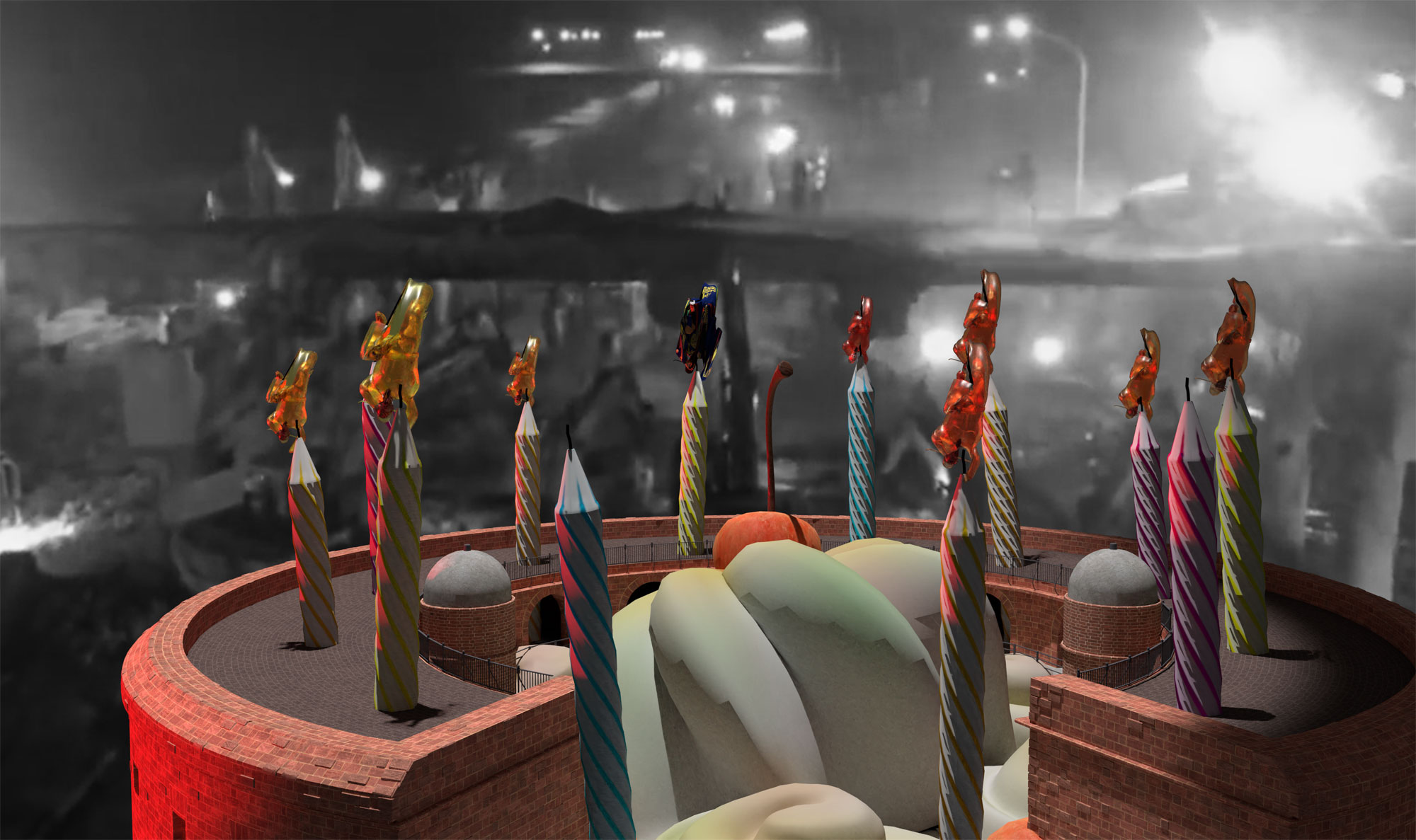 Samson Young, still from animation for The Immortals (Feat. DITHER, Michael Schiefel, & Eliza Li), 2019

Courtesy of the artist and Performa 19 Biennial