Edouard Malingue Gallery is pleased to announce its participation in Art021 (Shanghai) with a group exhibition featuring Eric Baudart (b. 1972, France), Cui Xinming, (b. 1986, China), Laurent Grasso (b. 1972, France), Callum Innes (b. 1962, Scotland), Fabien Mérelle (b. 1981, France), Wang Zhibo (b. 1981, China) and Yuan Yuan (b. 1973, China).
Eric Baudart is an established conceptual artist who pursues a practice that evolves from Duchamp's readymade. He has been widely exhibited at the MAMCO, Geneva; Le Petit Palais, Paris; Bass Museum of Art, Miami. His work is additionally held in notable museum collections, including the MFA, Boston and the MAMCO, Geneva.
Cui Xinming is an emerging artist who creates expansive oil on canvas works that express the tumultuous thoughts and reflections of a younger Chinese generation. A recipient of the Luo Zhongli Fellowship, he has been exhibited in Istanbul, Berlin, Beijing and Chengdu, amongst other locations.
Laurent Grasso (b. 1972, France) is a chief conceptual artist who engages our notions of time and locale with work that tends on the epistemological. He has been widely exhibited at MASS MoCa, North Adams; Pompidou-Metz, Metz and Jeu de Paume, Paris amongst other locations.
Callum Innes is an established abstract painter, recognised for building relationships between colour and line in order to create impressions of depth and physical space. His work is included in multiple permanent museum collections, such as the Guggenheim, New York; Tate Britain, London; Centre Pompidou, Paris; Irish Museum of Modern Art, Dublin.
Fabien Mérelle is an emerging artist whose detailed drawings and realistic sculptures summon visual articulations of personal visions. He has been exhibited at The Drawing Center, NY; Centre Pompidou, Paris; Musée de La Rochelle, France. His work is additionally held in several collections, including the Centre Pompidou, Paris and the Daniel and Florence Guerlain Foundation, Paris.
Wang Zhibo is an emerging Chinese artist who creates oil paintings that depict anomalous compositions. She has been exhibited at various institutions across China, including the Chongqing Art Museum and the Today Art Museum, and is featured in the book 'Half the Sky: Conversations with Women Artists in China' by Lucie Guest, Director of Education and Research at White Rabbit Gallery, Sydney.
Yuan Yuan is an established Chinese painter who approaches the canvas as an exploration of humanity and the passing of time. His work has been exhibited in Paris, Hong Kong, Singapore, Shanghai and Taiwan. His paintings are held in numerous private collections, including the White Rabbit Collection, Sydney and Pomeranz Collection, Vienna.
Art021 Shanghai Contemporary Art Fair    Eric Baudart, Cui Xinming, Fabien Mérelle, Wang Zhibo, Yuan Yuan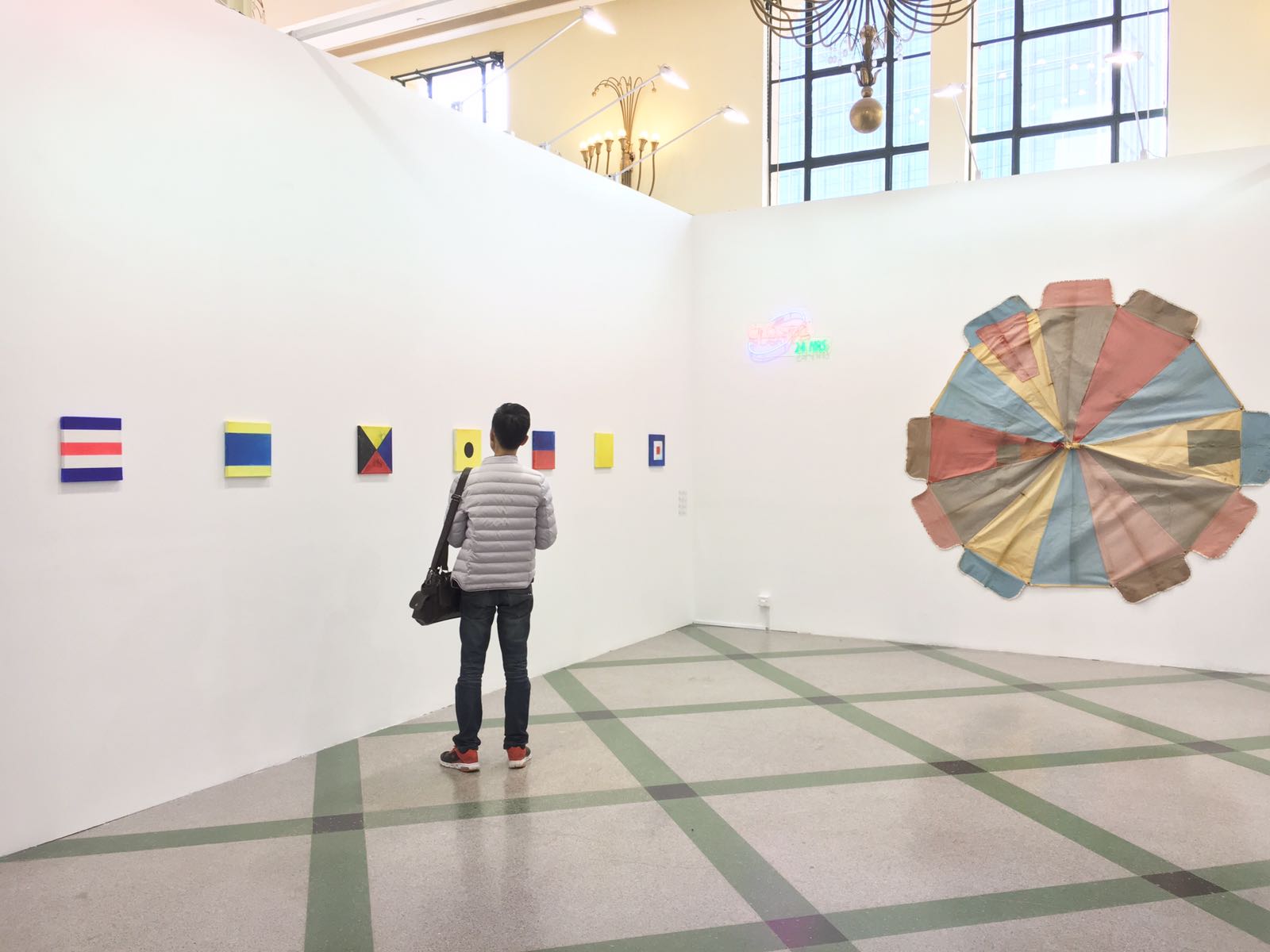 Installation view