Edouard Malingue Gallery is pleased to announce its participation in Art021 Shanghai Contemporary Art Fair 2015. The gallery is presenting a group exhibition featuring works by Cui Xinming, Laurent Grasso, Callum Innes, Nuri Kuzucan, Wang Zhibo and Yuan Yuan.
Cui Xinming (b. 1986, China) is an emerging Chinese artist who creates expansive oil on canvas works that express, in an elaborate and vivid painterly style, the tumultuous thoughts and reflections of a younger Chinese generation that is living through a period of constant change. He has been exhibited in Istanbul, Berlin, Beijing and Chengdu, amongst other locations. Cui was recently selected for the Luo Zhongli Competition exhibition at the Chongqing Museum and in 2010 was nominated for the 1st Zhang Xiaogang Graduate Contemporary Art Scholarship.
Laurent Grasso (b. 1972, France) is a leading conceptual artist who engages with epistemology. Across multiple mediums, Grasso probes our notions of temporality, suggesting that what we visually retain is intrinsically tied to our personal consciousness. Grasso has held residencies at the Ville Medicis, Rome and ISCP, New York. In 2008 he was awarded the prestigious Marcel Duchamp prize. He is currently holding a solo show at Maison Hermes, Tokyo and recently held solo exhibitions at the Jeu de Paume, Paris; Museum of Contemporary Art, Montreal; Kunsthaus Baselland, Basel and Bass Museum, Miami.
Callum Innes (b. 1962, Scotland) is a world-renown abstract painter who has explored since the 1990s monochromatic painting, creating minimalist geometric abstract works. Intrinsic to his compositions is a feeling of balance and purity, as well as space and time. Innes' work is held in multiple public collections, including the Guggenheim, New York; Tate Britain; Centre Pompidou, Paris; National Gallery of Australia; San Francisco Museum of Modern Art; Contemporary Arts Museum, Houston; Irish Museum of Modern Art, Dublin; Kunsthaus, Zurich and the Scottish National Gallery of Modern Art.
Nuri Kuzucan (b. 1971, Turkey) depicts from multiple perspectives our complex surroundings: whether from an aerial or panoramic viewpoint, each painting manifests layers and folds of interior and exterior spaces. Portraying the intricate overlap and fragmented dimensionalities of our cosmopolitan edifices, Kuzucan delves into the composition of our modern quotidian. Kuzucan has held multiple solo exhibitions in Turkey and group exhibitions around the world, from Basel to Berlin and Dubai. His work is held in the Istanbul Modern permanent collection and has been exhibited in public collections such as the Pera Museum, Istanbul.
Wang Zhibo (b. 1981, China) is an emerging Chinese artist who creates oil paintings that depict interior and exterior settings, as well as anomalous compositions. Seemingly realistic yet illusory, it is this combination that gives her paintings an eerie yet engaging force. In 2008 Wang was awarded the Luo Zhongli Scholarship for her sensitive and evocative Garden paintings. Her work has since received nation-wide attention and has been exhibited at various institutions across China, including the Chongqing Art Museum, the Today Art Museum in Beijing and the Museum of Contemporary Art in Taipei.
Yuan Yuan (b. 1973, China) is an established Chinese painter who approaches the canvas as an exploration of the interior and exterior of spaces that manifest traces of humanity and a passing of time. Notably vacant, the areas portrayed balance an apocalyptic aura of desolation with a distinct sense of previous inhabitation, Yuan Yuan's work has garnered critical acclaim worldwide and has been exhibited in multiple international locations including Paris, Hong Kong, Singapore, Shanghai and Taiwan. His paintings are held in numerous private collections, including the White Rabbit Collection, Sydney and Pomeranz Collection, Vienna.
VIP Preview: November 19, 2-6PM
Art021 Shanghai Contemporary Art Fair 2015    Cui Xinming, Wang Zhibo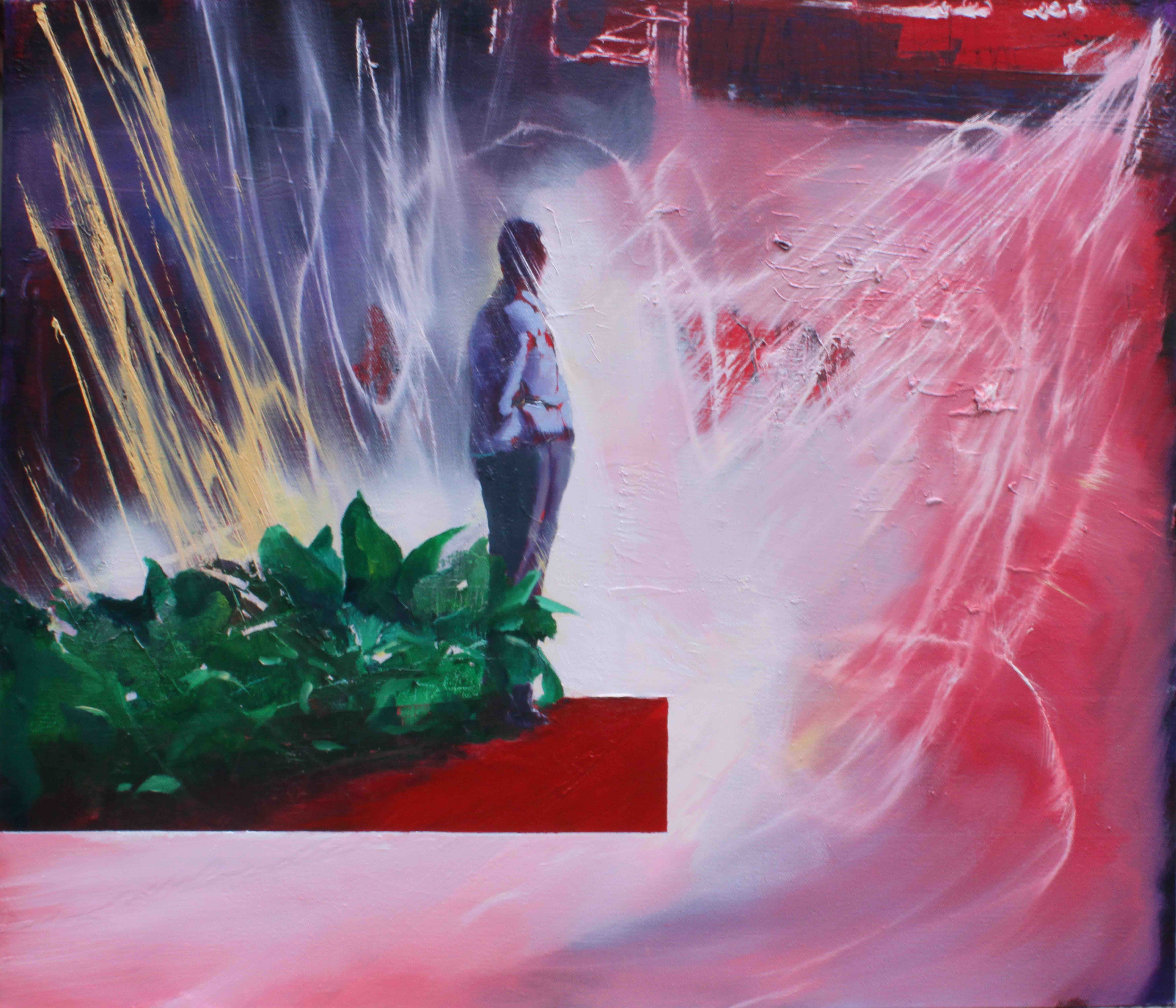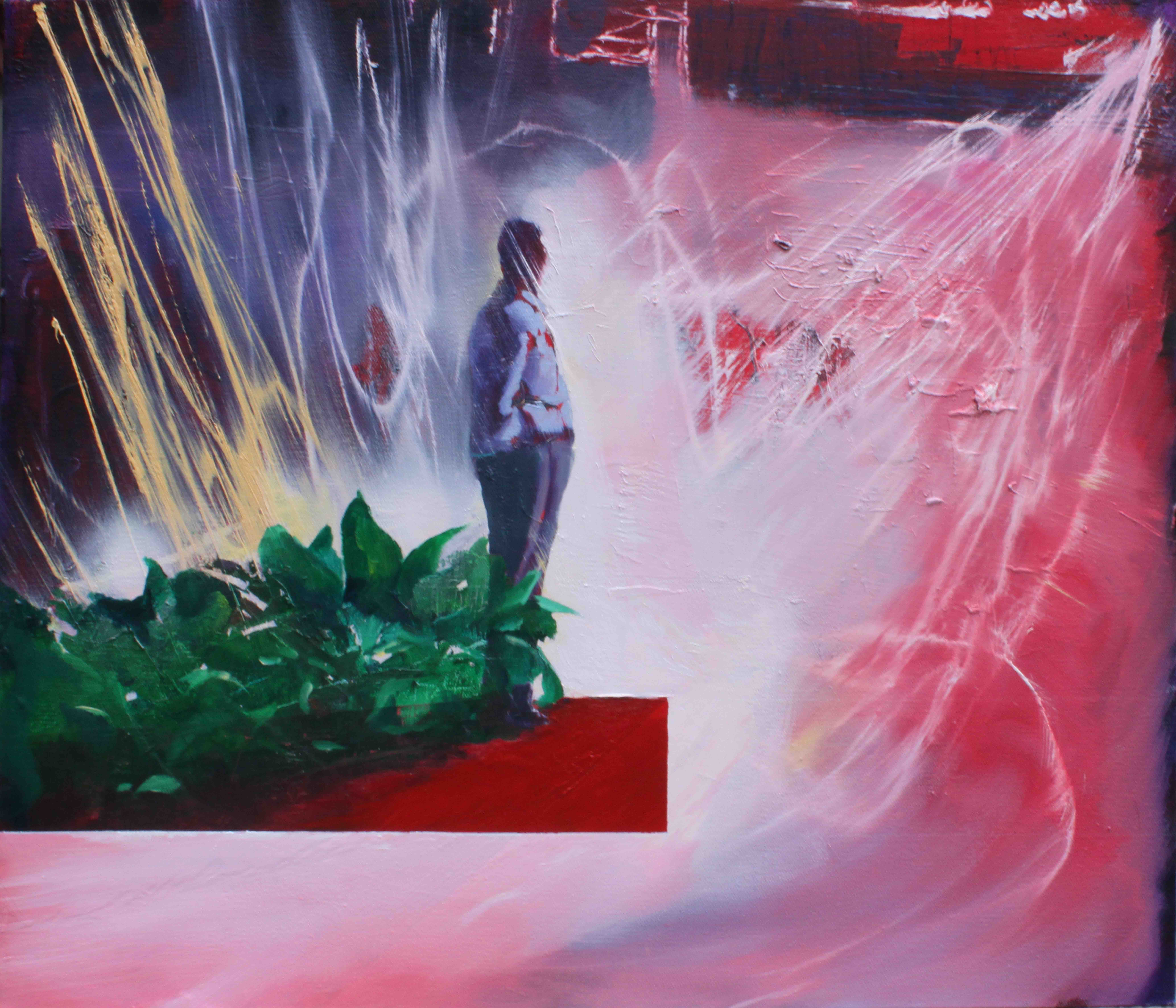 Sleepwalker No.11

Cui Xinming
2014
Oil on canvas
60 x 70 cm