Edouard Malingue Gallery is pleased to announce its participation in Bazaar Art Jakarta 2015. The gallery is presenting at Booth D4 a group exhibition featuring the works of Eric Baudart, Jeremy Everett, Fabien Mérelle and Janaina Tschäpe.
Eric Baudart (b. 1972, France) is an established French artist whose practice devolves from Duchamp's readymade and has been widely exhibited with shows at the MAMCO, Geneva; Le Petit Palais, Paris; La Centrale for Contemporary Art, Brussels; Bass Museum of Art, Miami. Baudart's work is held in various notable museum collections, including the MFA, Boston and the MAMCO, Geneva.
Jeremy Everett (b.1979, USA) is an emerging American artist who creates works that exist in a perpetually evolving state between beauty and decay. Everett has held exhibitions in New York, Chicago, Paris, Berlin, Hong Kong and Los Angeles, amongst other locations, and has been highly-lauded by the New York Times, Flash Review, Modern Painters and ArtReview.
Fabien Mérelle (b. 1981, France) is a highly talented emerging French artist who creates intricate black ink and watercolour drawings and has been exhibited at The Drawing Center, New York; UQ Art Museum, Brisbane; Centre Pompidou, Paris; Musée de La Rochelle, France, amongst other locations. Mérelle's work can be found in several private and public collections, including the Centre Pompidou, Paris and the Daniel and Florence Guerlain Foundation, Paris.
Janaina Tschäpe's (b. 1973, Germany) is a highly celebrated international artist who evokes a distinct attunement to nature and has held exhibitions in institutions including IMMA, Dublin; Rubin Museum, New York; Museu de Arte Moderna, Rio de Janeiro; Jeu de Paume, Paris. Her work is held in multiple public collections, including the Centre Pompidou, Paris; National Gallery of Art, Washington; Guggenheim Museum, New York; Thyssen-Bornemisza Art Contemporary, Vienna.
Bazaar Art Jakarta 2015    Eric Baudart, Fabien Mérelle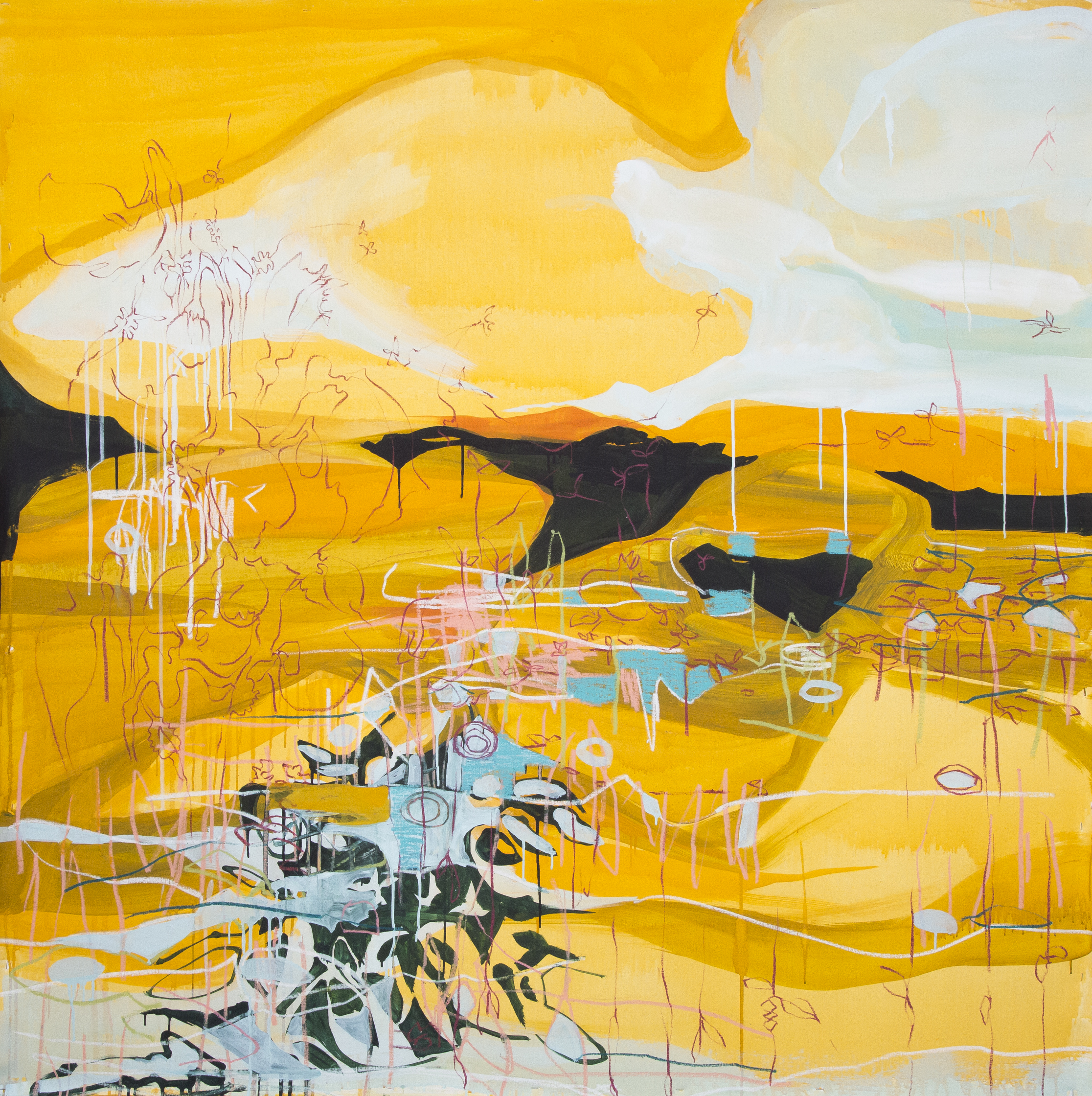 Thoughts of you and the sun

Janaina Tschäpe
2015
Mixed media on canvas
162.5 x 162.5 cm