Edouard Malingue Gallery is delighted to present the first solo exhibition in Hong Kong of contemporary Chinese artist Zhang Huan. Featuring ten striking ash paintings as well as two haunting ash army sculptures, the exhibition exemplifies the layers of meaning the artist explores, from his relationship with ancestry and tradition to social dynamics and control. Furthermore, it presents a body of work distinct from his performance and conceptual practice. Zhang Huan is currently based between New York and Shanghai, where he partially lives since 2006.
The exhibition will feature 10 striking ash paintings, and two haunting ash army sculptures, to be displayed in the elegant gallery space designed by OMA in Central. This will be first time these works have been shown in Hong Kong.
During this period, "1881 Heritage", one of Hong Kong's cultural and shopping landmarks, will also sponsor the exhibition of the sculpture, Three Heads Six Arms. This iconic and monumental work of art will be on display at the Grand Piazza of "1881 Heritage" in Tsim Sha Tsui. On May 23, 2011, Zhang Huan himself will also officiate the opening ceremony of the Three Heads Six Arms exhibition at the historical development, alongside representatives of "1881 Heritage" and Edouard Malingue Gallery.
Aura of Disappearance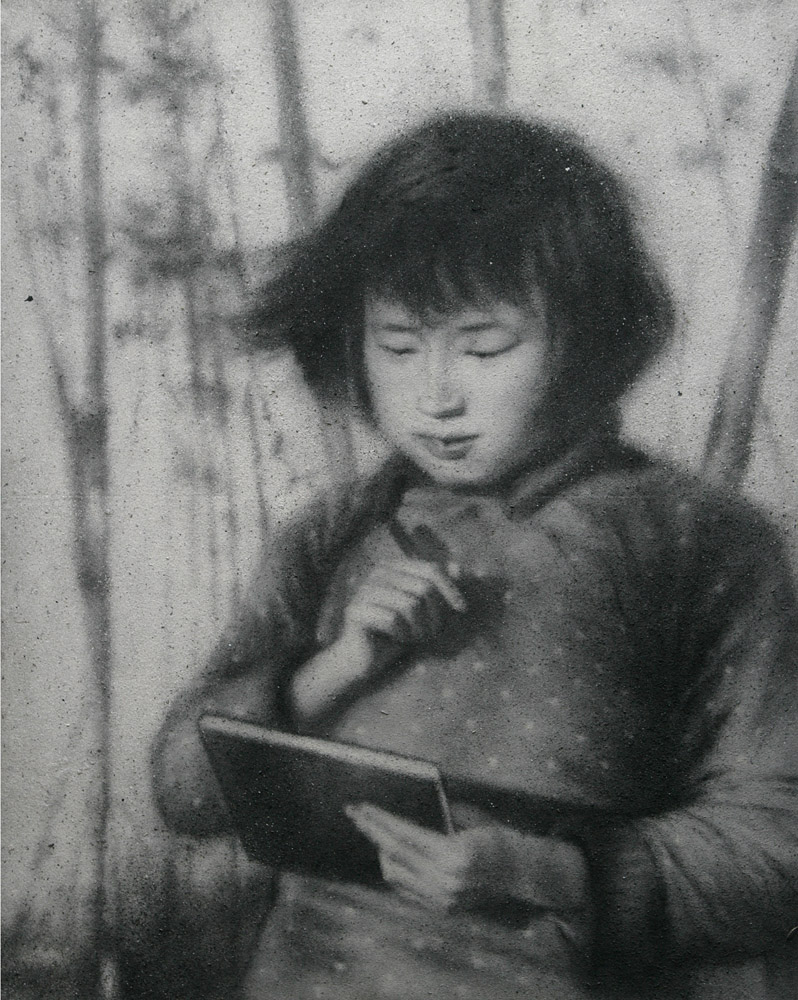 Spring

2008
Ash on linen
250 x 200 cm