Delighted to share Ho Tzu Nyen's solo exhibition 'G for Gong' at The Edith-Russ-Haus für Medienkunst. This exhibition is a joint project of the Edith-Russ-Haus and the Dynamic Archive project at the University of the Arts Bremen. Included in this exhibition is Tzu's earliest piece 'Utama – Every Name in History Is I', a film work from 2003 that explores the mythic founding of Singapore in staged scenes based on paintings. Additionally, works on view include '2 or 3 Tigers' (2016) in which we see computer-generated figures that are animated by a human performer through motion capture technology and his most recent work, 'R for Resonance' (2018), presented for the first time in Europe, is a continuation of the dictionary through the seemingly endless possibilities of virtual reality. 'G for Gong' offers new insights into the grandiose world of images and concepts that the artist has built up over the last decade and a half.
G for Gong    Ho Tzu Nyen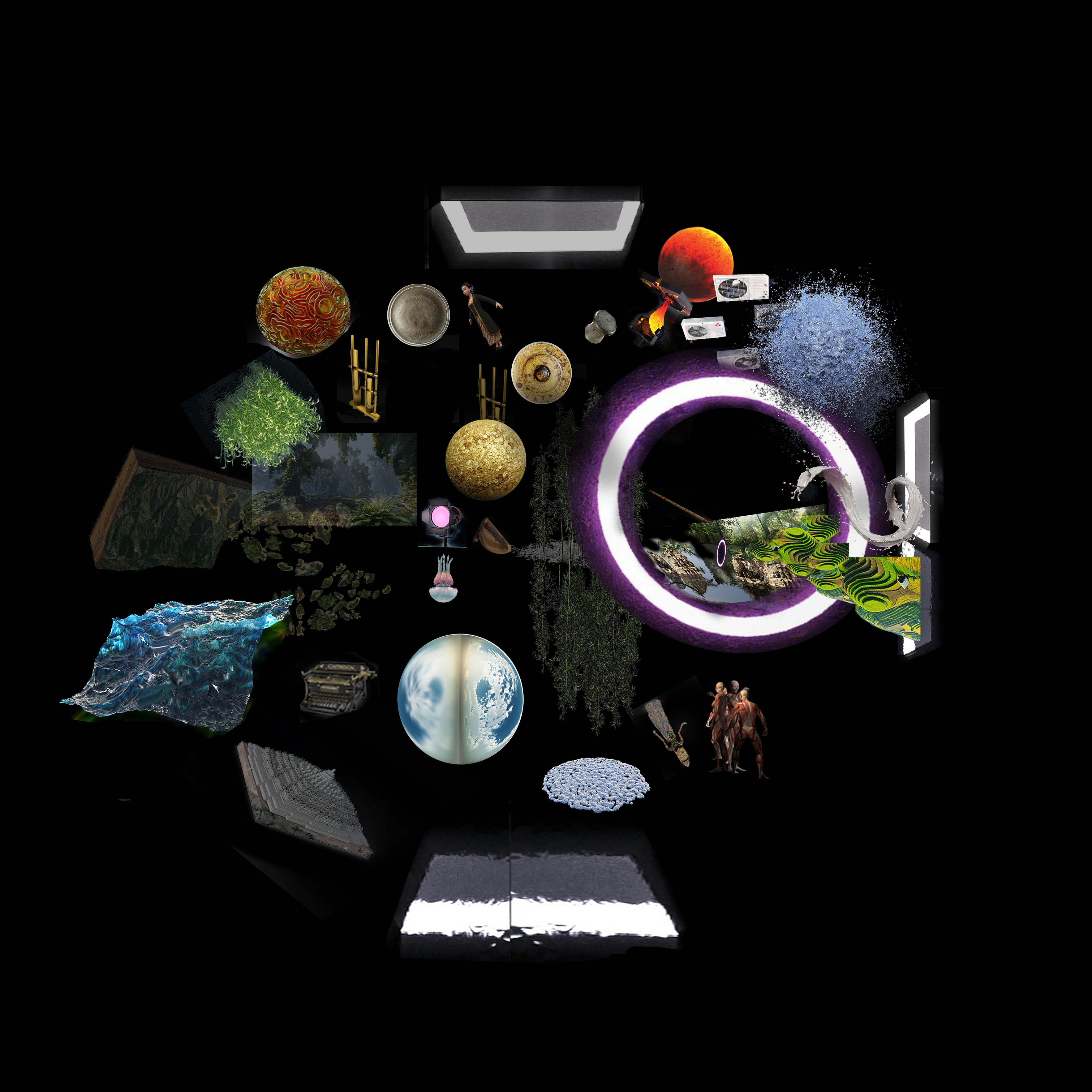 Ho Tzu Nyen, preparatory sketch, 'R for Resonance', 2019

Installation with VR Video360 degrees, ambisonic sound through headphones, single-channel HD video projection, 5-channel sound; dimensions variable. Commissioned by Sharjah Art Foundation – SB14, 2019, co-produced by Rockbund Art Museum, Shanghai, supported by Edouard Malingue Gallery. Courtesy of the artist and Edouard Malingue Gallery.