We are thrilled to announce Ho Tzu Nyen's participation in the exhibition Scheherazade, at Night. Curated by Yoann Goumel for the Palais de Tokyo's twentieth anniversary, Scheherazade, at Night is one of the exhibitions part of a festival imagined as a moment of active citizenship emblematic of a collective reflection upon new rituals and open forms.
Scheherazade, at Night, takes place on level 1 of the Palais de Tokyo and brings together works by six artists: Minia Biabiany, Miguel Gomes, Ho Tzu Nyen, Pedro Neves Marques, Lieko Shiga and Ana Vaz. It is articulated around a series of solo presentations that respond to one another and constitute so many porous chapters between different geopolitical contexts: from Europe to Brazil, from the Caribbean to Japan and Southeast Asia. It is also accompanied by a cultural programme, a series of screenings and an issue of PALAIS magazine #34 offering a theoretical background and literary perspectives to complete the experience of the works.
On view are Ho Tzu Nyen's The 49th Hexagram (2020), a 2 channel video projection with 6 channel sound, CDOSEA (Critical Dictionary of Southeast Asia) (2012 – ongoing), a single channel, algorithmically composed video, with 2 channel sound, One or Several Tigers (2017) with 2 channel video projection and 10-channel sound, amongst others.
– Courtesy of Palais de Tokyo.
Scheherazade, at Night    Ho Tzu Nyen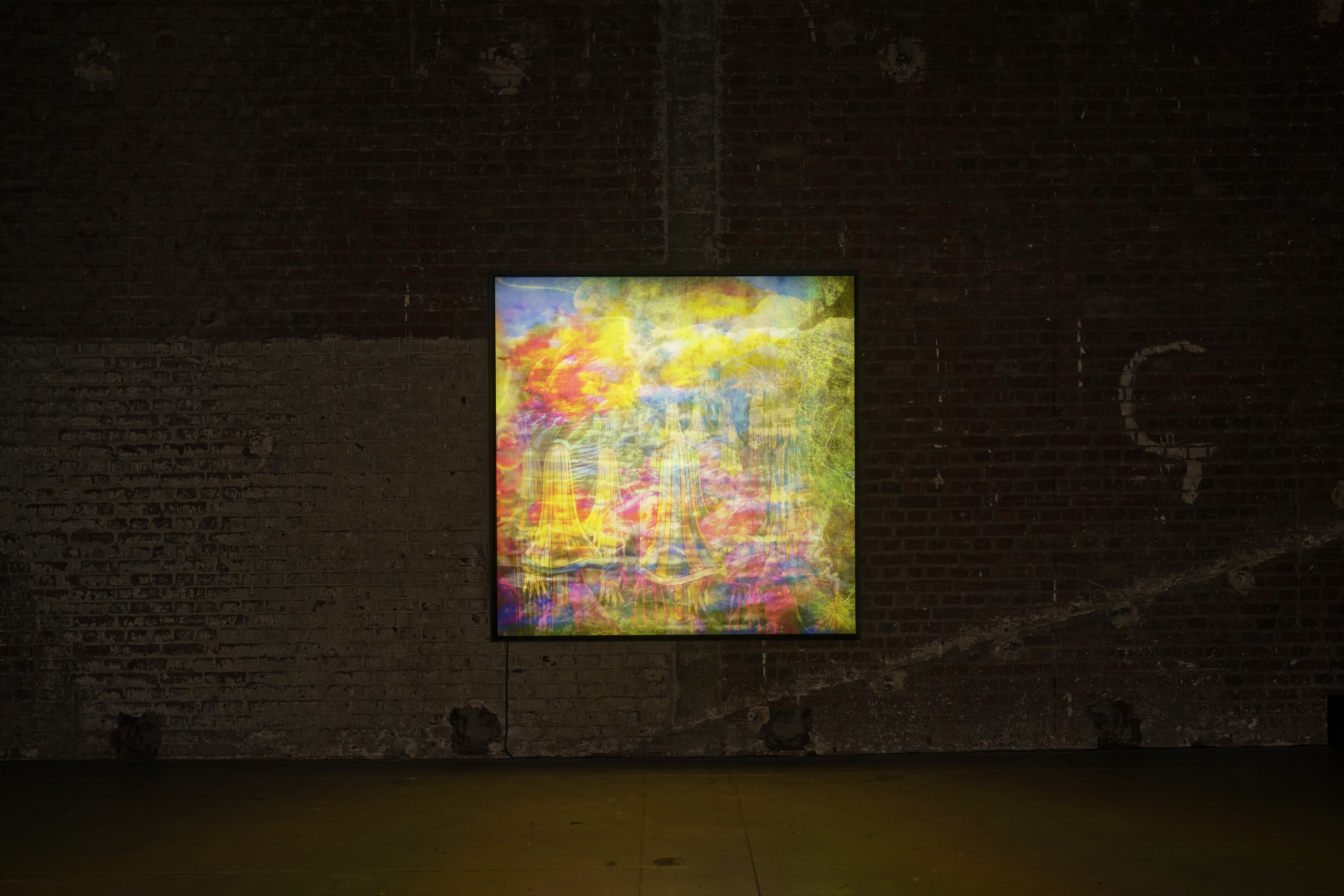 Installation view

Courtesy of Palais de Tokyo
Photo credits: Aurélien Mole