Delighted to share Ko Sin Tung's group exhibition, 'Æthereal' at the National Taiwan Museum of Fine Arts. Curated by Arts Collective (CHONG Chin-Yin, André CHAN), 'Æthereal' also features works by Mark Chung, Remy Siu and Kivanç Tatar.
Ko Sin Tung focuses her work on the city life around her and explore the 'affects of situations'. The works in this exhibition shows the doubt that she casts over the relationship between technology and modern lives. In 'The World of Yesterday' (2017), the different format for television displays are demonstrated in the same frame. Compared to the lower resolution blue and red image, the soon-to-be normal high resolution image shows the world in a better colour. This lays the foundation and background for the discussion ahead in the exhibition: how new product changes the image and its production. While pieces of software and hardware alter the world in one way, it comes back to change our aesthetics too. 'Every Unit. (2017) imagines the possibilities of decorating a house but looking through a house with only a concrete shell. 'For a Wider View' (2017) and 'Adaptation' (2019) explore the difference between the expectation and reality in the development of industrialization and civilization. The gaze and imagination of an unfinished state, following the idea of beauty á la mode and shifts in technology, become and calcify into our desire to search for an analogue of the reality. We blend ourselves into the surrounding environment in order to be able to adapt and co-exist.
– Courtesy of NTMoFA.
Æthereal    Ko Sin Tung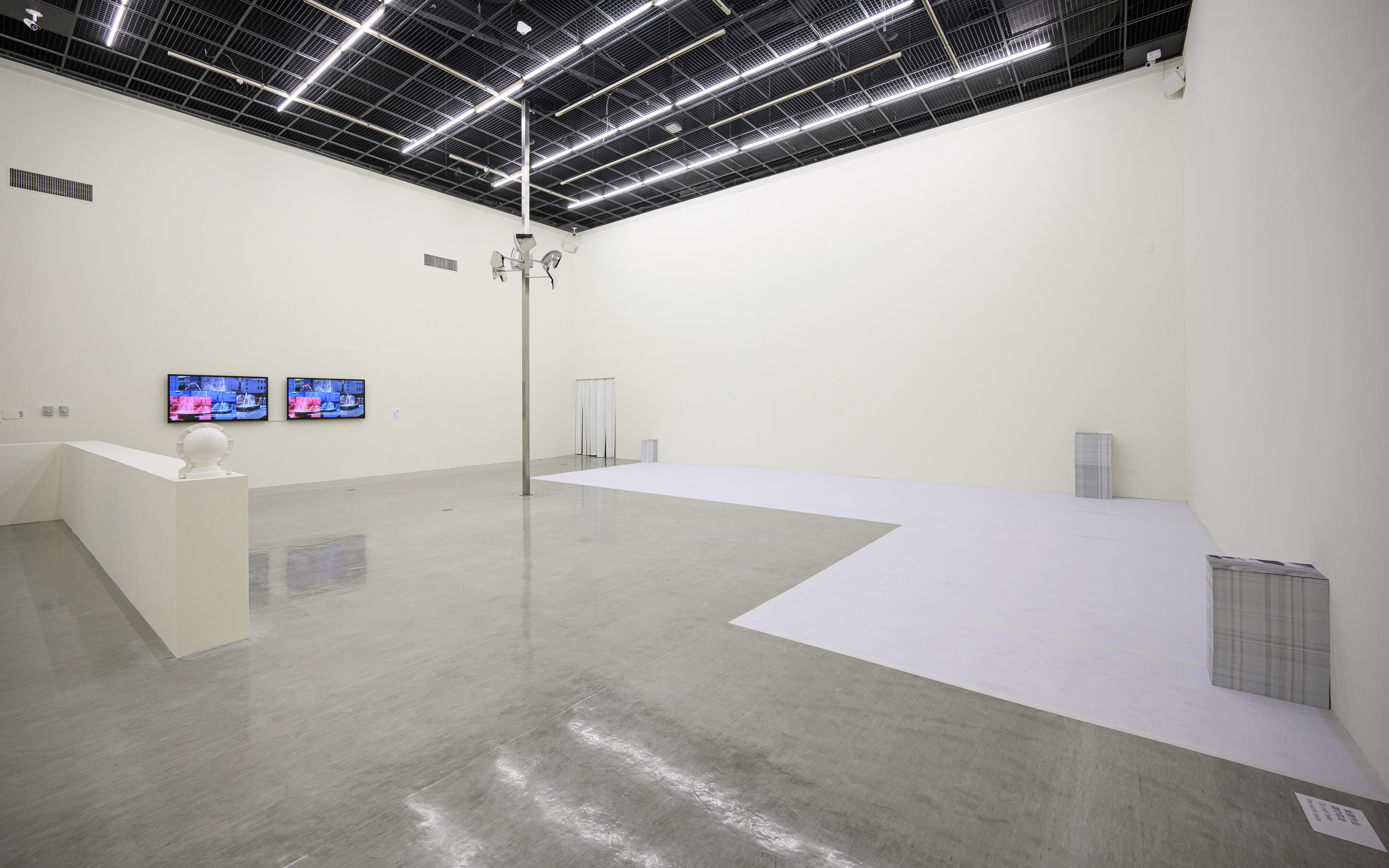 Installation view

Image courtesy of Arts Collective and Anpis Wang