We pleased to announce Lai Chih-Sheng's (b. 1971, Taiwan) solo exhibition, Linger at ALIEN Art Centre.
Linger is Lai's first solo exhibition in Kaohsiung city on view from 16 October 2020 through 23 May 2021. Presented in this exhibition are six site specific works and a series of recent works created by the artist both of which combined adds to the unique historical background and architecture of ALIEN Art Centre in Taiwan.
Lai Chih-Sheng pursues a practice that plays with tension, the everyday and personal encounters across multiple mediums in particular installation and sculpture. There is a playful minimalism in the way he observes detail and creates relationships between different parts of a room, engaging the viewer's sense of body and presence. During the 1990s Lai Chih-Sheng was a member of the conceptual art group National Oxygen, presenting his early work in disused structures around the periphery of Taipei, which often involved seemingly futile labour. As such, there are certain pervading traits throughout his work: an affinity to environment and space, a sense of expanse, a lyrical delicacy that engages our curiosity.
Linger    Lai Chih-Sheng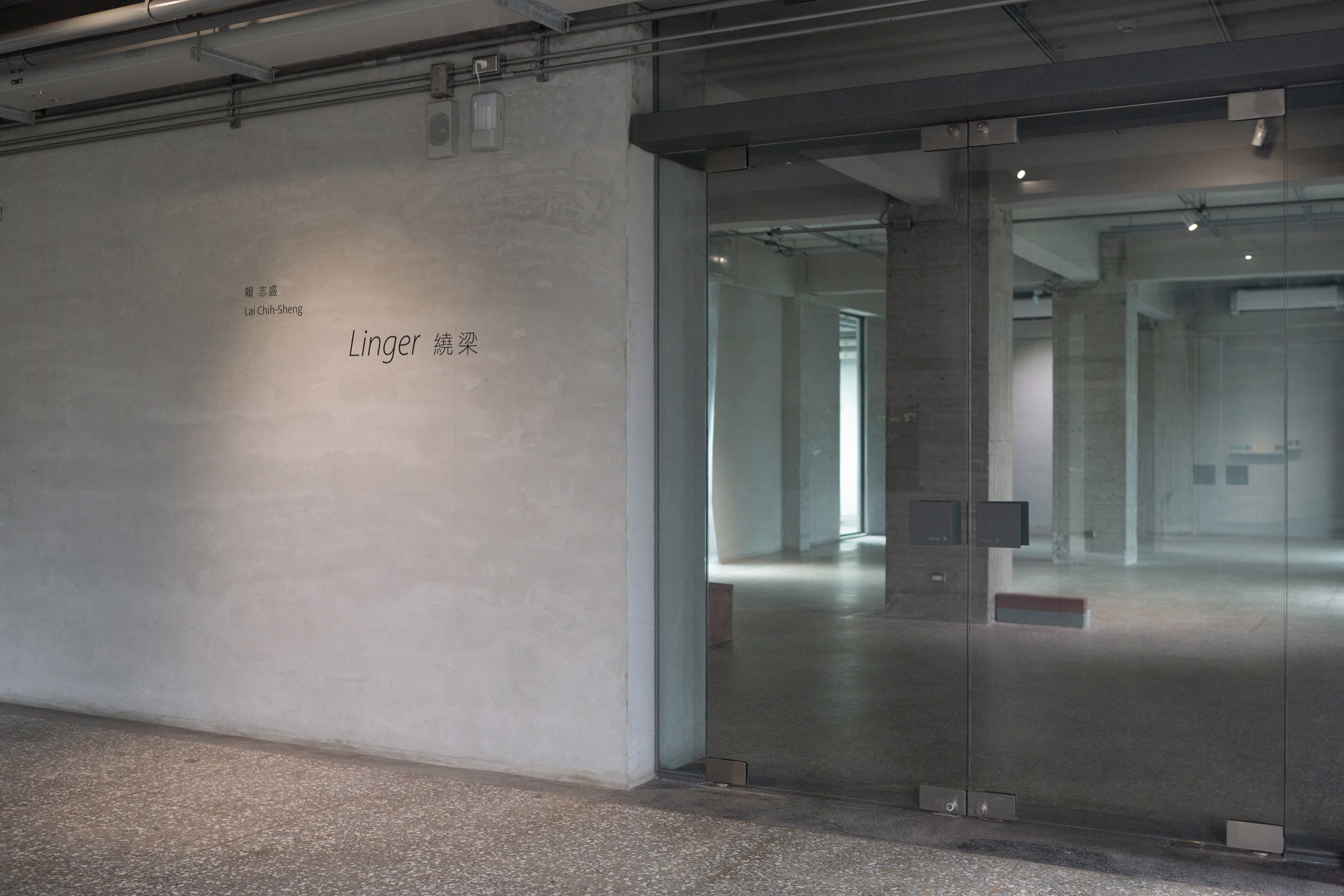 Installation view

Image courtesy of the artist