Pleased to share Nabuqi's presentation at the first Diriyah Contemporary Art Biennale: Feeling the Stones.
Nabuqi's works here mine the tension between public and private. A square space is divided into four sections of irregular dimensions but approximately the same size. The walls form semi-private areas housing a collection of sculptures that reference everyday sites and objects yet subvert their expected functions. 'Bonsai', for example, miniaturizes a fountain that might be found in a public square. Nabuqi has commented that removed from an urban context, the fountain's "connection with the viewer's body has shifted." Similarly, while the painted stones of 'Pet (Blue)' and 'Pet (Red)' align with longstanding Chinese traditions of displaying rocks for aesthetic or auspicious purposes, their size (neither monumental nor manageably small) and the bronze struts that support them complicate this visual reference, making their purpose unclear. The four spaces also contain aluminum benches, a group of artworks that share the title 'Drifting Seat'. Nabuqi notes, "A bench is like a magnet that draws the body closer," and visitors are encouraged to sit down as they observe the other pieces, a subtle manipulation of how the viewer interacts with their environment.
Feeling the Stones    Nabuqi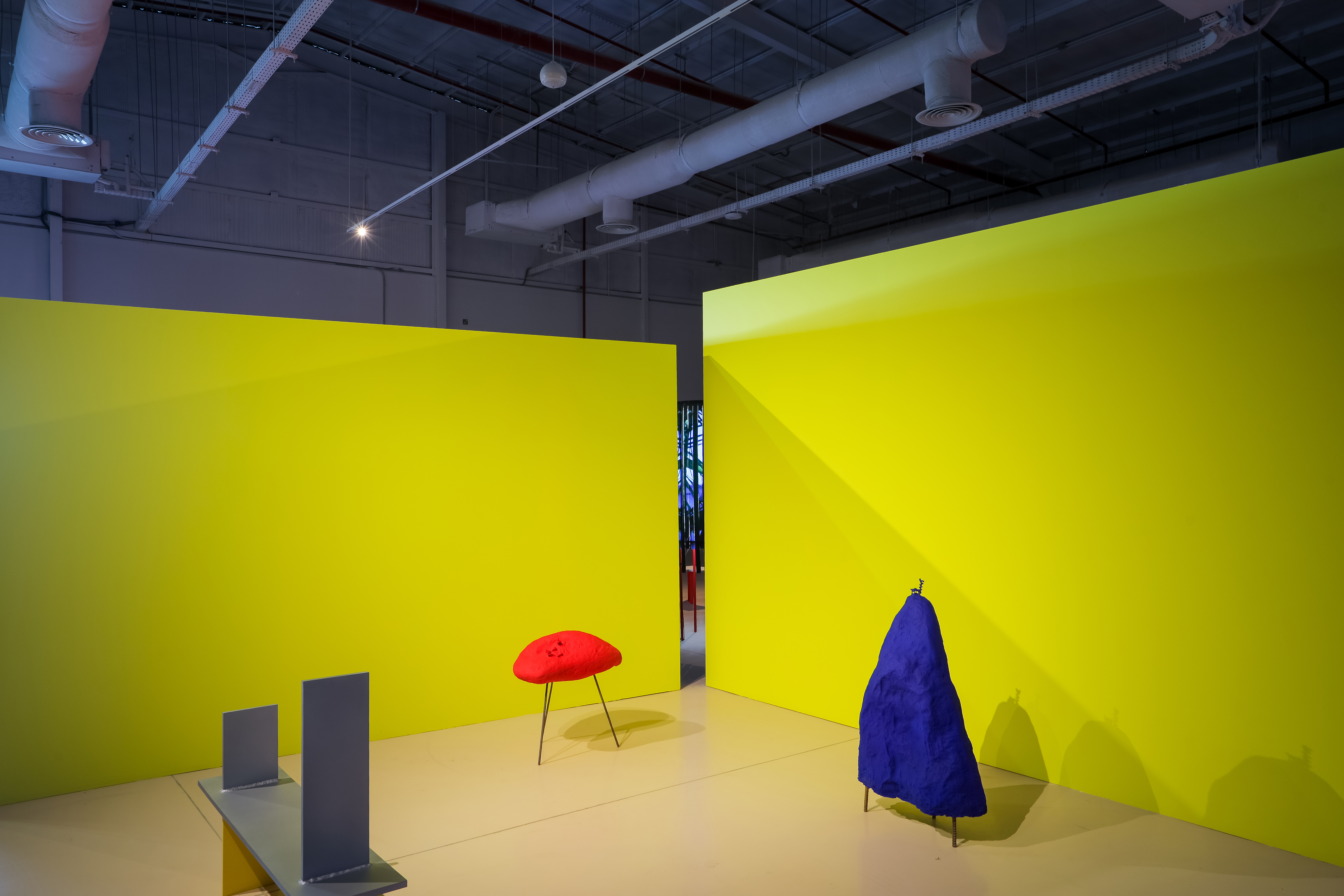 Installation view at Diriyah Contemporary Art Biennale: Feeling the Stones, JAX district, Diriyah, Saudi Arabia. Image courtesy of Diriyah Biennale Foundation.