Delighted to share Nabuqi and Tao Hui's presentation in the group exhibition, 'Noire Lumière' at HOW Art Museum, Shanghai. In this exhibition, Tao Hui is presenting, 'The History of Southern Drama, Scene A' (2018) and on view is Nabuqi's installation, 'Do Real Things Happen in Moments of Rationality?' (2018).
"Noire lumière", first of all, refers to an ambiguous point of time: it may be when day is approaching its end, or dawn is coming or night is in its utmost depth. In other words, noire lumière is a state of fighting and tangling. While day is progressing with escalating potential energy, the time and space it sweeps past feature radicalization of technology, disappearance of aura, disintegration of the body, opposition of discourses, and concentration of power, which further impacts upon the world that has already witnessed frequent outbreaks of disasters. Actually, the fact that we are able to describe the world of today in such definite and unambiguous words indicates a kind of blindness incurred by the excessive clarification. And this blindness signifies the missing of the Other and the erasing of marginal space.
Noire Lumière as exhibition does not intend to summon once again the "aura" under such a context. Instead, it suspends the come-back of darkness within a precarious scenario and weaves the works on show organically to create an overarching context, opening it up to embrace all the impossibilities of the Other. Under such a "reverse context", the exhibition consists of two intertwined clues – "noire lumière" and "noire lumière archive", which collectively invite audience into a field connected by a series of marginal spaces.
– Text from HOW Art Museum.
Noire Lumière    Nabuqi, Tao Hui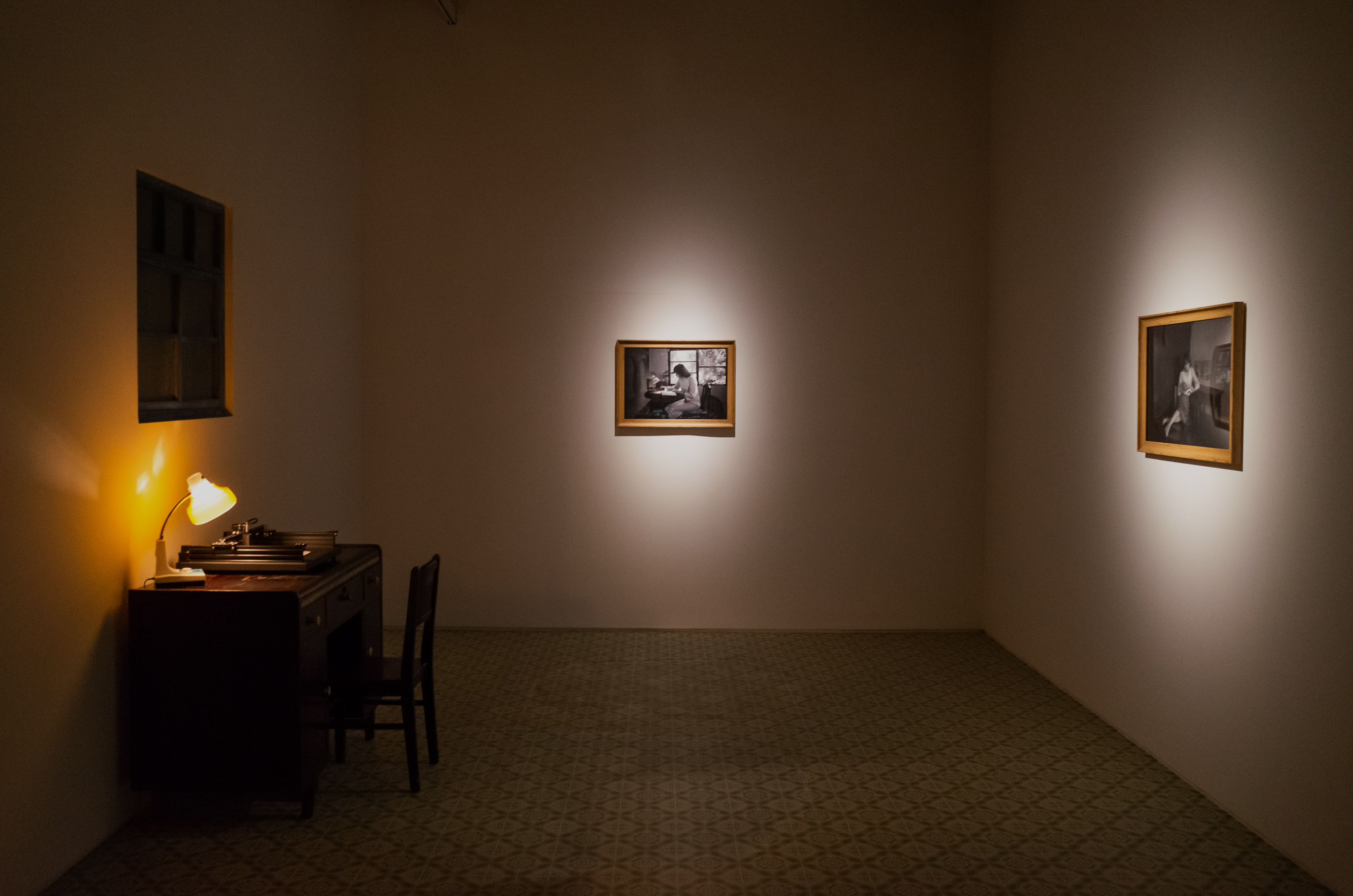 Installation view, Tao Hui, 'The History of Southern Drama, Scene A', 2018

Courtesy of HOW Art Museum