Thrilled to share Tao Hui's ongoing solo exhibition, Speakers in The Square featuring his latest eponymous sound installation commissioned by Aranya Art Center and the Chapel of Sound, Aranya Jinshanling. This is the first presentation of a long-term contemporary art exhibition program focusing on the medium of "sound".
The architectural design of the Chapel draws on the myth of a celestial stone falling upon the earth, generating tension between nature and artificiality as it seeks to balance the two. Speakers in The Square brings "the square" into the valley in the form of sounds. City and valley, performance and audience, these entities constantly transform within the realm delineated by sound waves. The instrumental music in this work is composed by Li Daiguo, a pioneer in Chinese contemporary experimental music, with the vocals and dialogues performed by Wang Jiayi, Zhi Hui, Hou Yu, Jiang Ruoyu and Luo Yudan.
– Courtesy of Aranya Art Center and the Chapel of Sound, Aranya Jinshanlin.
Speakers in The Square    Tao Hui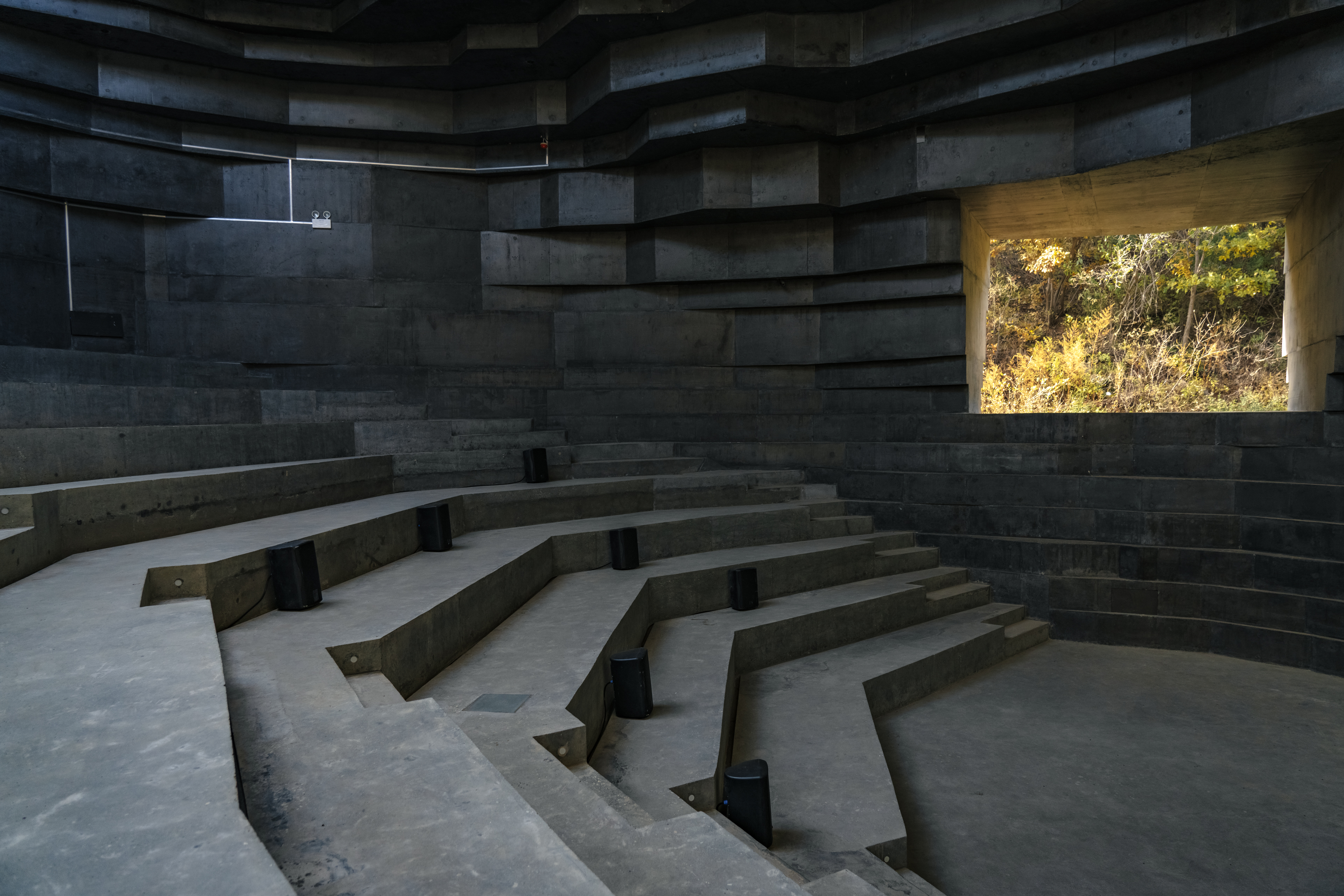 Installation view, Speakers in the Square,
Commissioned and produced by Aranya Art Center and the Chapel of Sound, Aranya
Jinshanling.
Photography: Ni Nan.
© Tao Hui