Pleased to share 'Beta', Tromarama's first solo exhibition at DOCUMENT and in the United States.
This exhibition features 'Beta', a site-specific installation that questions the standardized elementary education programs that have been implemented since Indonesia's independence from Japanese occupation in 1945. This immersive installation is comprised of melodicas (an instrument that children are mandated to play according to national curriculum), pixelated color compositions, and are activated by computer softwares that respond to tweets posted online with the hasthtag #nationality.⁠
The exhibition is presented in collaboration with ROH Projects, Jakarta and Edouard Malingue Gallery, Hong Kong.
Beta    Tromarama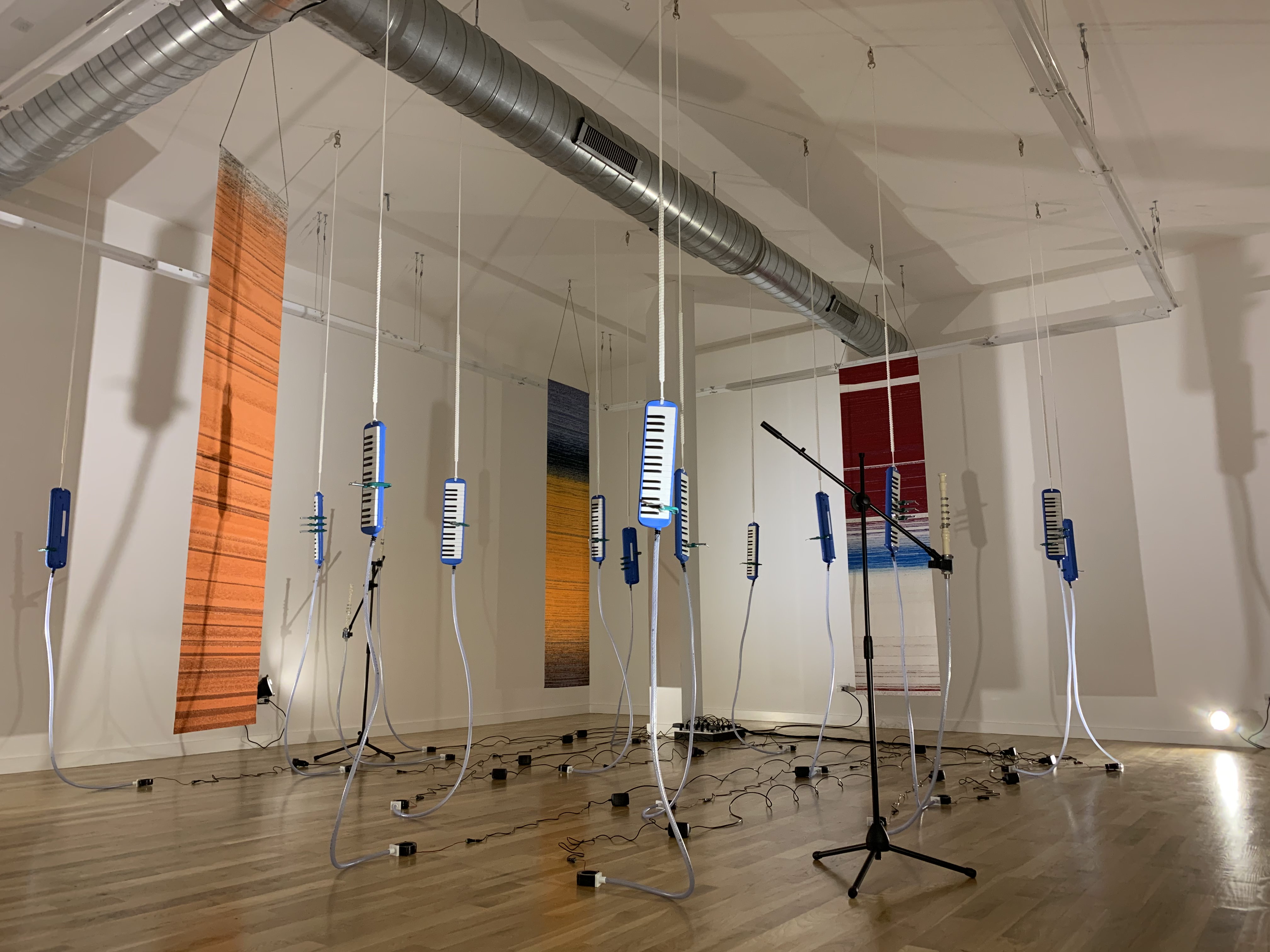 Installation view

Image courtesy of the artist