Please to share Wang Zhibo's participation in the group exhibition 'Painting Unsettled' at UCCA Edge, Shanghai. Bringing together eight artists from different generations and educational backgrounds, the exhibition explores the possibilities offered by painting in the fractured information landscape of the present moment.
Wang Zhibo's pieces are rooted in the formal language of portraiture, yet also operate according to an absurdist, dream logic: in the self-portrait Piggy, Homesickness and Toucan (2020), the artist prematurely ages her face and it blends into a swooping line of yellow paint, while elsewhere human bodies boast animal heads. There is an airy, floating feel to Wang's paintings, as if the scenes she depicts are untethered from time or gravity, a quality complimented by their placement hanging in midair along a corridor.
– Courtesy of UCCA Edge.
Painting Unsettled    Wang Zhibo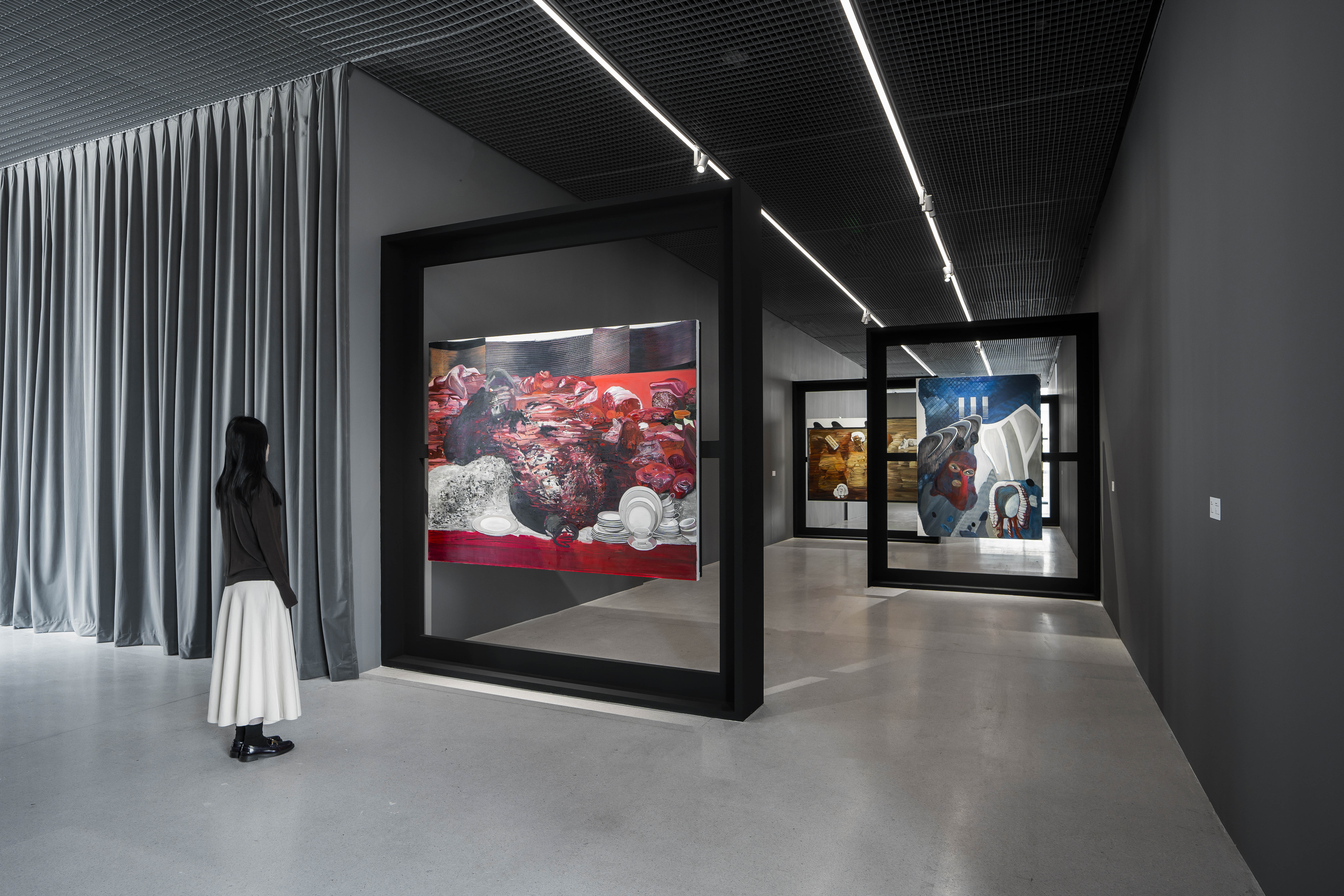 Installation view

Courtesy UCCA Center for Contemporary Art.