Pleased to share Wong Ping's presentation at the 35th Kurzfilm Festival Hamburg, featuring Wong Ping's single channel animation 'Jungle of Desire' (2015) in the section 'Pleasure Rebels – Feminism, Sex and Anarchy/Awakening Visions'.
'Jungle of Desire' (2015) follows a grown man's self-loathing as he is incapable of fulfilling his wife sexually, who in turn succumbs to at-home prostitution and is taken advantage of by a cop. Depressed, he speaks of taking to the hills to end his own life.
*Wong Ping's screening dates: 6 and 8 June 2019.
35th Kurzfilm Festival Hamburg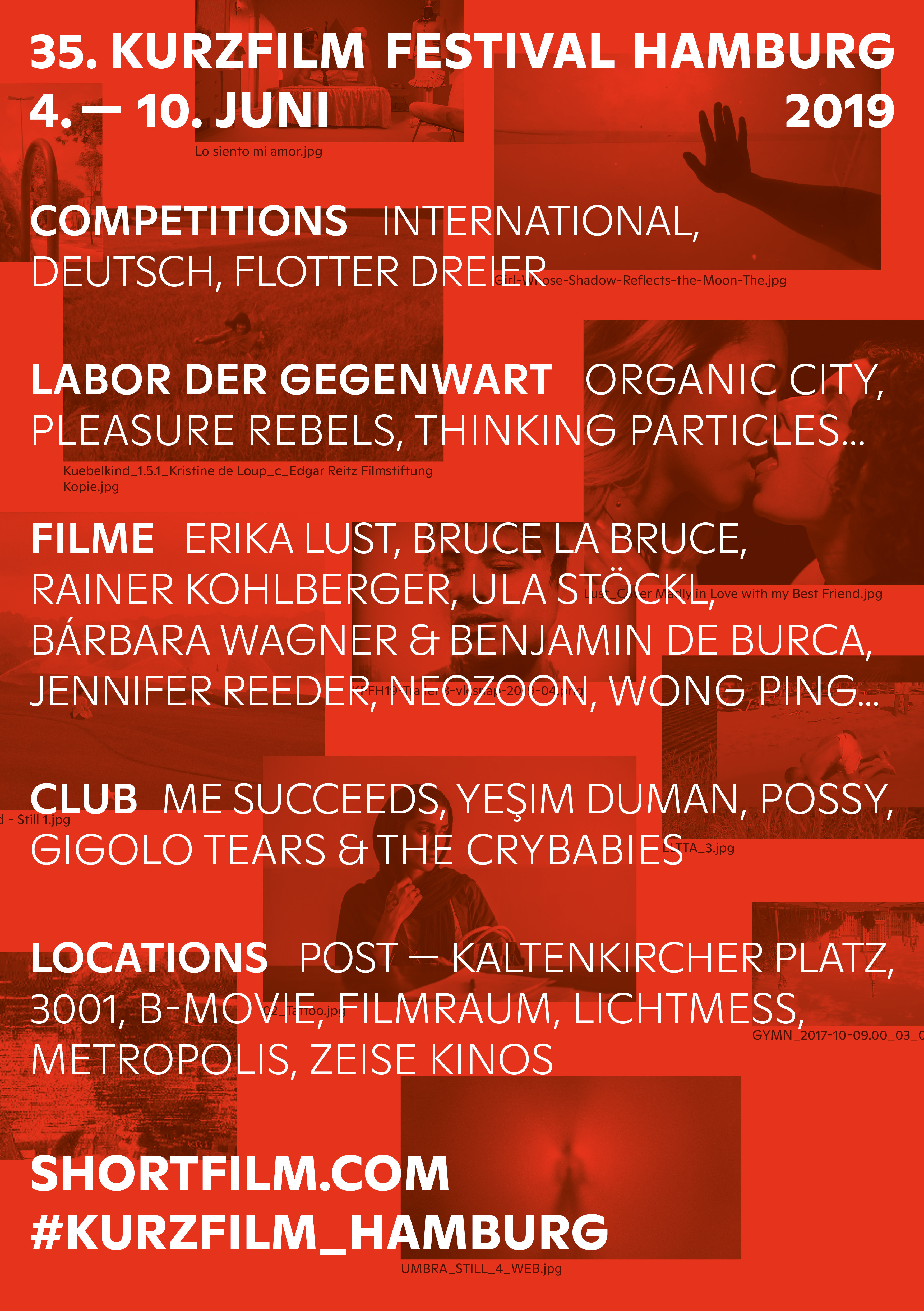 Image courtesy of Kurzfilm Festival Hamburg