Excited to share that Wong Ping's single channel video animation, 'Wong Ping's Fables 2' (2019) is part of the 49th New Directors/New Films 2020: ND/NF Shorts Program (online), Film at Lincoln Center and The Museum of Modern Art. This year's festival introduced 27 features and 10 short films.
Hong Kong animator Wong Ping renders social dynamics and economic anxieties through intersecting moral tales of an anthropomorphized cow and three sibling rabbits. Something like Memphis Design as envisioned through a video game, this candy-colored continuation of the award-winning 'Wong Ping's Fables 1′ builds upon the self-taught animator's bizarrely funny observations of contemporary society.
– Text by Film at Lincoln Center & MoMA.
49th New Directors/New Films 2020: ND/NF Shorts Program    Wong Ping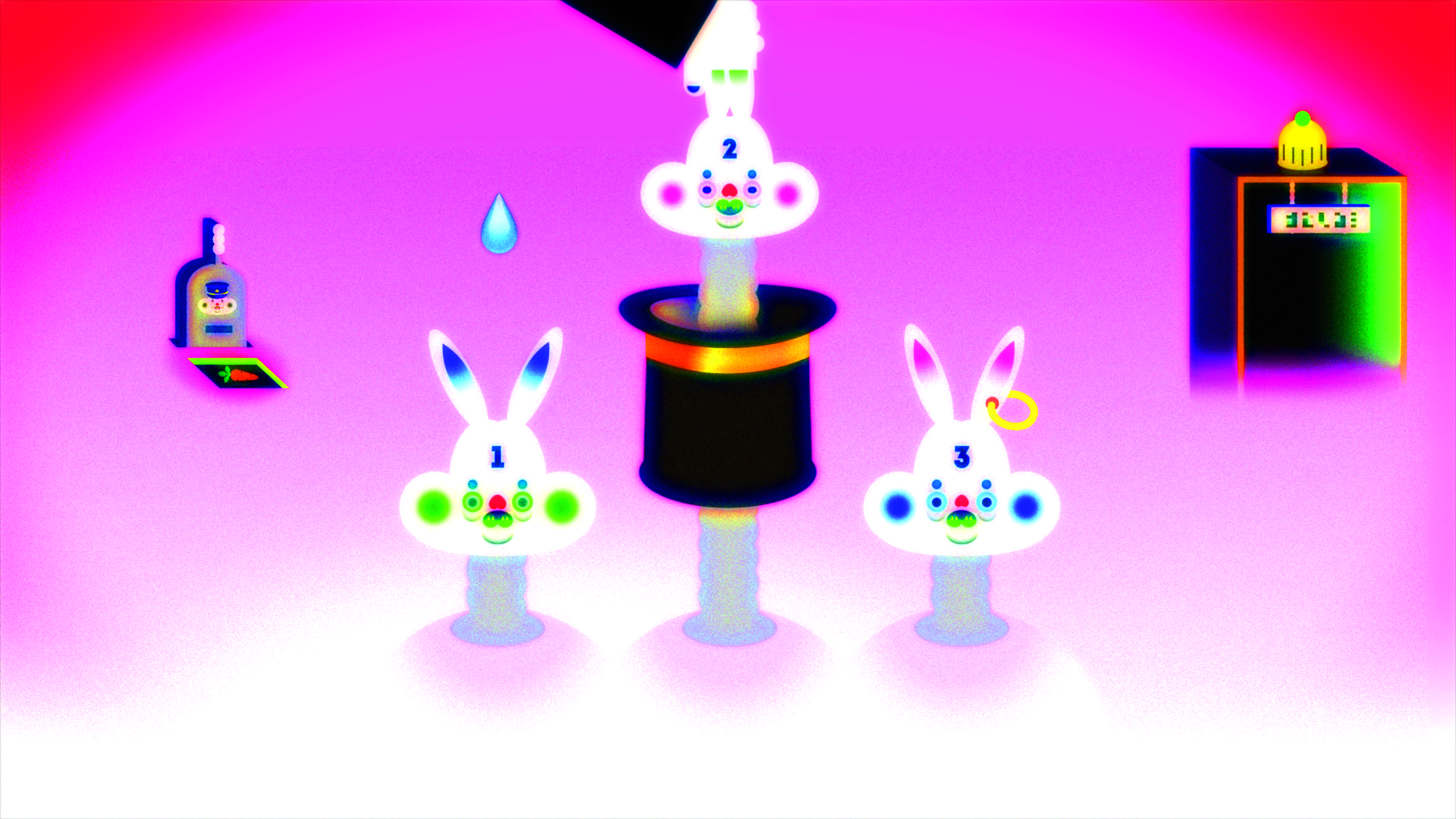 Wong Ping, 'Wong Ping's Fables 2', 2019

Single channel video animation with sound, 13 min 30 sec