Pleased to share Wong Ping's solo exhibition "Earwax 耳屎" at Times Art Center Berlin. Curated by Hon Hanru, the exhibition features newly commissioned, site-specific works created by the artist.
"Murmurs leak from someone's ear.
It's the echo created by the excess of a bunch of unpleasant words
that have been blocked from the eardrum.
Those that made it through are simply nonsense,
only the earwax remain as wisdom.
Do not rush to pick the wax out or to probe with a cotton swab.
When you drive the cotton into a corner,
The resistance of oppressed cotton is not something that you can survive.
Don't you disgrace your parents
if you can't even withstand a tiny bit of itchiness?
Wait till the wax fall and land on your shoulders like eggs bursting out of fish bellies,
that's when you can harvest all you want.
Oh and yes,
my eardrum was already ruptured before marriage,
do you mind?"
– Wong Ping, 'Earwax'
Earwax    Wong Ping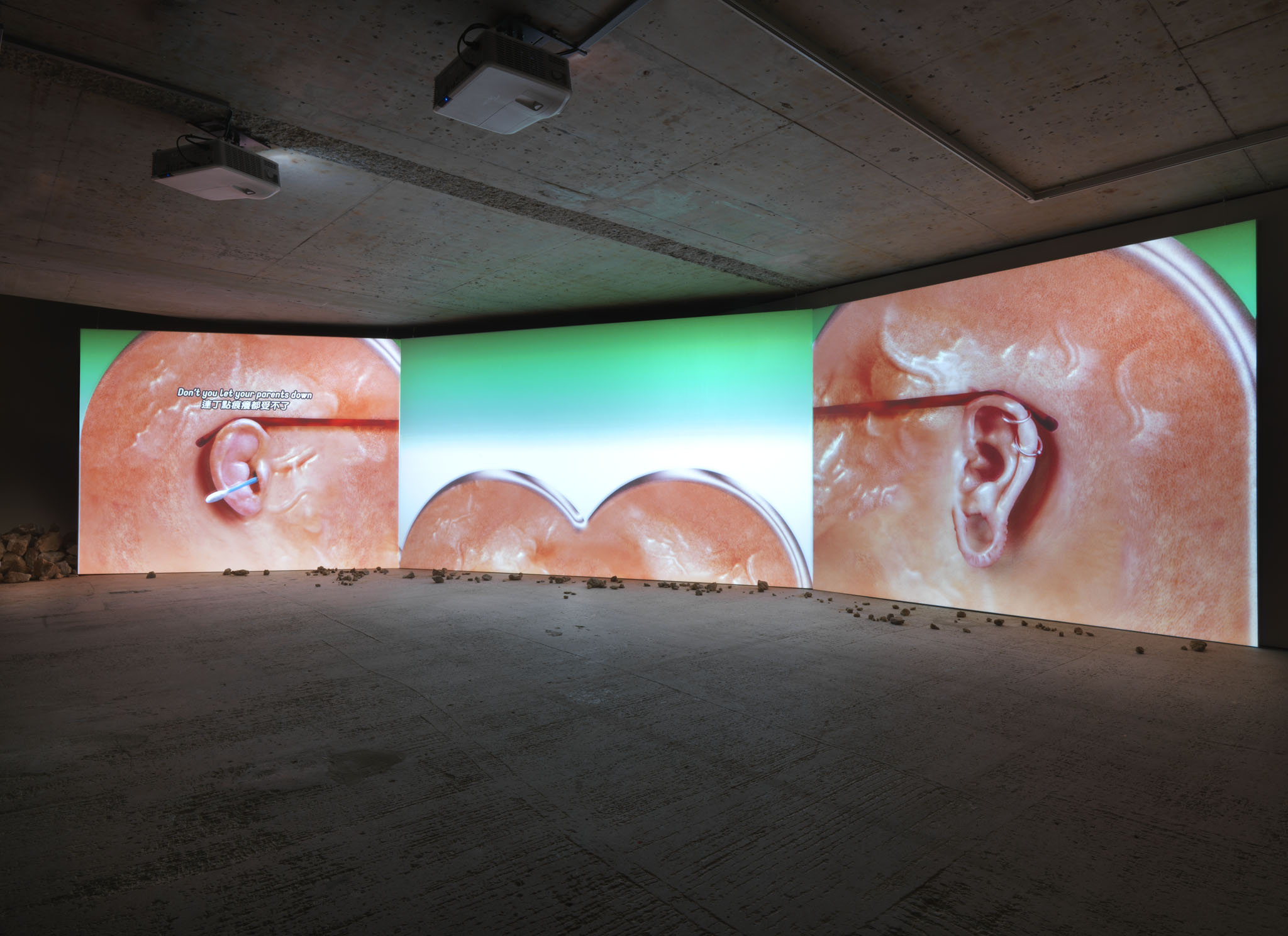 Installation view

Commissioned by Times Art Center Berlin. © Wong Ping. Photo: Jens Ziehe, Berlin.