Pleased to share Yu Ji's solo exhibition, 'Spontaneous Decisions II' at Gallery 0 of the Centre Pompidou x West Bund Museum Project. Yu Ji's artistic research over the past ten years has focused on the work of time in the face of the rapidly changing urban world. Her work evokes sculpture as a perpetual project in which mass, texture, materials and form compose a temporary landscape. Working in situ using each specific location and context, she creates a liminal space between two worlds, a sensitive field to host opposing forces and produce fertile accidents.
'Spontaneous Decisions' is the title of a series of performances that Yu Ji began in 2016. She initiated the project as part of her "Black Mountain" exhibition at the Beijing Commune Gallery (Beijing) and continued it in 2017 at am Space, a venue that she co-founded in 2008 in Shanghai as a space for exchanges, collaborative work and artistic presentations to share with local and visiting artists. The project is based on the activation of elements in her exhibition through a performance in which she shares the space with guest artists. She brings the materials of the installation into play through open scenarios to which each person brings their own reading.
In Gallery 0 of the Centre Pompidou x West Bund Museum Project, the artist develops another version of this project, based on a new installation. In the museum setting, she invites the spectator to reflect on the studio. Participating in the exhibition alongside Yu Ji are electronic musician Yan Jun, performance artist Wu Meng and video artist Chen Zhou.
– Courtesy of Centre Pompidou and West Bund Museum.
Spontaneous Decisions II    Yu Ji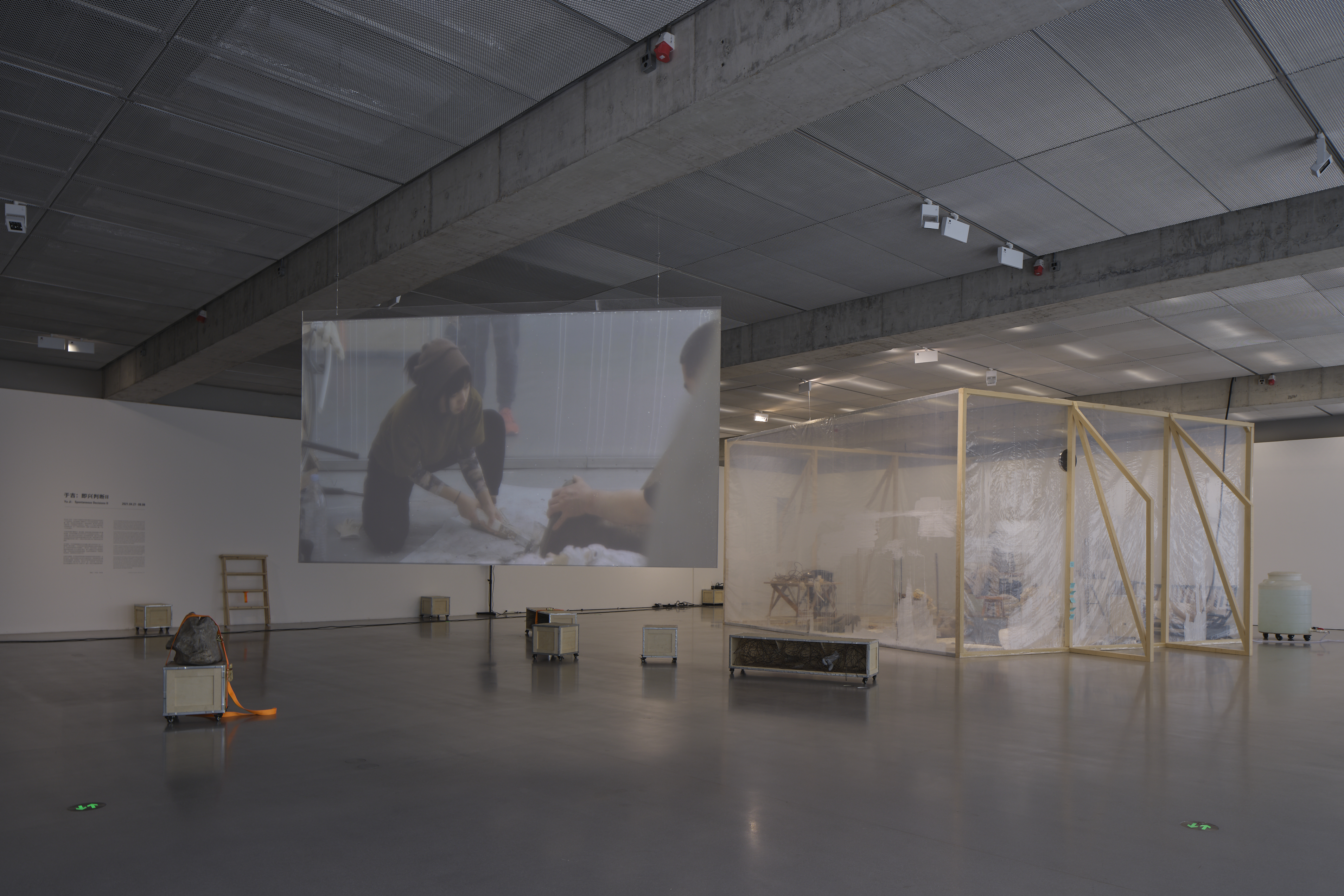 Installation view

Image courtesy of Edouard Malingue Gallery
Photo by Zhang Hong