Thrilled to share 'Wasted Mud', the first solo exhibition in a UK institution by Shanghai based artist Yu Ji, presented by Chisenhale Gallery. Comprising sculpture, video, print and performance, Yu Ji's work often responds to a specific context or location to examine the interplay between the human body and its surrounding space.
Motivated by an acute sensitivity to materials, Yu Ji's work explores a tension between physical matter and energy. Recurring materials used in her work, such as cement, wood, metal, plastic and organic matter all have their distinctive characteristics, tactility and 'temperatures'. In her installations, these materials oppose, rub and strike against one another; proposing by their proximity how they might merge, combine or absorb one into the other.
'Wasted Mud' develops Yu Ji's ongoing enquiry into a symbiotic relationship between her body and specific terrains and contexts in which she works. By transforming the gallery into a site under construction — where what is considered debris reveals its potential for hidden vitality, Yu Ji's new body of work exposes our reliance upon one another and renews focus on the spaces that contain and sustain us.
– Courtesy of Chisenhale Gallery.
Wasted Mud    Yu Ji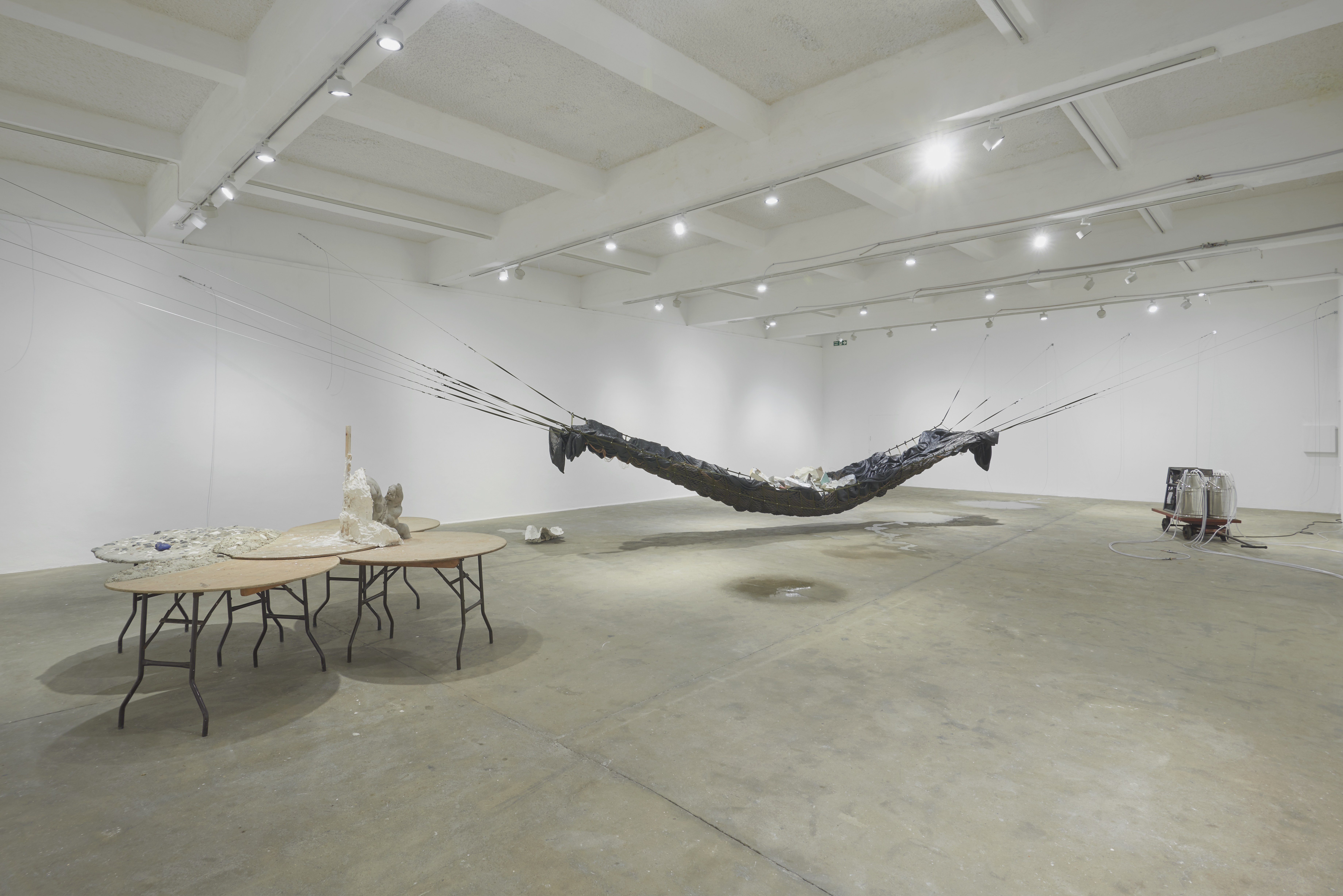 'Wasted Mud' (2021). Installation view, Chisenhale Gallery, London, 2021. Commissioned and produced by Chisenhale Gallery, London. Courtesy of the artist. Photo: Andy Keate