Edouard Malingue Gallery is pleased to announce Zheng Bo's (b.1974, China) visual arts exhibition, Life is hard. Why do we make it so easy? currently on view at Kadoorie Farm and Botanic Garden (KFBG).
Zheng Bo's exhibition, titled Life is hard. Why do we make it so easy?, is inspired by the TED talk "Life is easy. Why do we make it so hard?" by Jon Jandai. The artist modifies Jon Jandai's statement and expresses his apprehension about how human beings are making our lives easy at the expense of other species in nature. Through the exhibition, Zheng encourages people to reflect and live in harmony with other species, for the common good and in coping with the current climate and ecological crisis.
Zheng's work was first presented at Thailand Biennale Krabi in 2018. At Kadoorie Farm and Botanic Garden (KFBG), the artist worked with resident ecologist Dr. Stephan Gale, growing the botanical slogan installation from a selection of local orchid species, which is exhibited at Walter Kerr Gardens of KFBG. Zheng's botanical sketch collection, the creative processes of the exhibition and the information about orchid conservation will also be on display at the Art House of KFBG.
This project is presented by the Hong Kong Arts Development Council and funded by The Hong Kong Jockey Club Charities Trust, JOCKEY CLUB New Arts Power.
– Courtesy of Jockey Club New Arts Power.
*Note: 
– In light of the latest COVID-19 situation, the exhibition date is subject to change. Please stay tuned for the latest updates on Jockey Club New Arts Power website before visiting. Currently on view through 25 April.
– A valid KFBG admission ticket is required. Please visit KFBG's website for details.
Life is hard. Why do we make it so easy?    Zheng Bo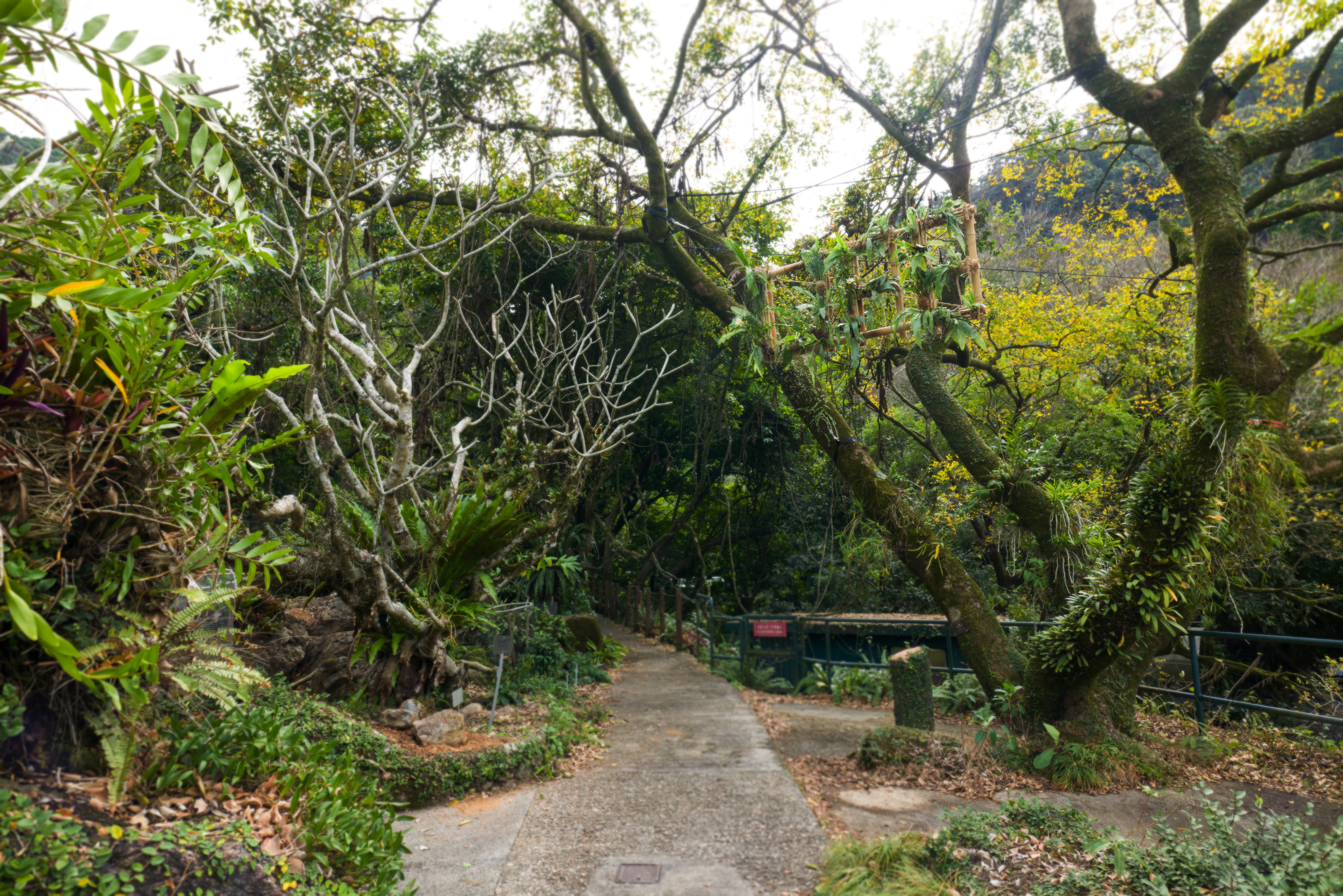 Installation view

Courtesy of JCNAP. Supported by JCNAP