Edouard Malingue Gallery is pleased to present the solo curatorial project 'Molyneux' (2014) by Taiwanese artist Chou Yu-Cheng.
Modified, shifted or transferred elements amounting to new relationships between status and object: herein lies the pulse of Chou Yu-Cheng's (b. 1976) practice that builds, across multiple mediums, a subtle critique of mass media, institutions and the mechanisms that produce them. A graduate from l'Ecole Nationale Supérieure des Beaux-Arts de Paris, and the research programme La Seine, Chou has gained international recognition for his dialectical interplay between the source and results of his creations. Through his selective conversations, Chou shapes a minimal yet deliberate set of intellectual and aesthetic tricks, which ultimately play on the properties of art, object and space.
Running though Chou's practice is the process of cooperation and display. A further angle to Chou's practice is the conscientious conversation he builds with certain veteran artists. 'Molyneux' (2014), here displayed, is a project created after Geoff Molyneux (b. 1951) whereby Chou reinterpreted works from different periods in Molyneux's career, presenting the history of a Western artist's formal development from the perspective of his personal identity as an Asian artist. Currently residing in Manchester, England, Molyneux studied at Liverpool School of Art. His early works were mainly geometric paintings, which he later developed into installations, landscape art, video and performance. Both Chou and Molyneux have deep feelings for how the evolution of art affected personal creative processes, and have developed collaborative works reflecting concerns of their respective generations as well as different eras. Extending certain tones and properties beyond the contours of Molyneux's original oeuvre, Chou interprets and appropriates Molyneux's work in a manner that divorces it from its initial time and place, thus presenting the original to a new audience whilst extending its significance to touch on issues such as copyright, power balance and the definition of an artwork.
Chou Yu-Cheng is a highly acclaimed artist who lives and works in Taipei. Recent solo shows include Taipei Fine Art Museum, Taipei; Kaohsiung Fine Art Museum, Kaohsiung; Kuandu Museum, Taipei; Museum of Contemporary Art Denver, Colorado. Group exhibitions include Asian Art Biennial, Taiwan; Queens Museum, NY; Taipei Biennial, Taipei; Mücsarnok Museum, Budapest; China National Convention Center, Beijing; Museum of Contemporary Art, Taipei. Chou held a residency at the Centre For Chinese Contemporary Art (CFCCA), Manchester in 2013 and received the Taipei Art Award, Taiwan in 2012 as well as the Taishin Annual Visual Art Award, Taiwan in 2011. Chou's work is held in multiple museum collections including the Hong-Gah Museum, Taiwan and CFCCA, UK.
Molyneux    Chou Yu-Cheng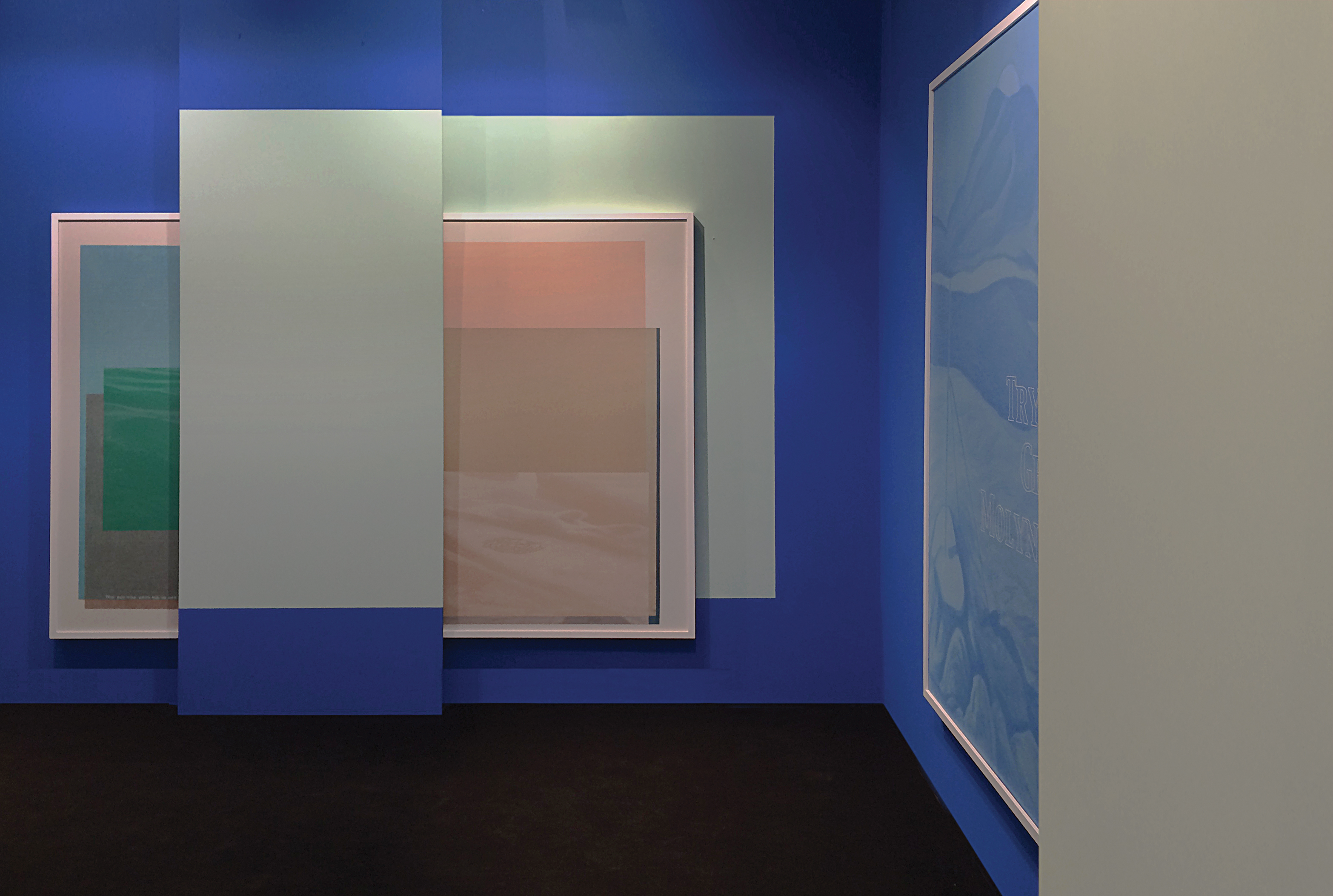 Installation View

2015