Edouard Malingue Gallery is pleased to present a solo show with rising Chinese artist Yuan Yuan (b. 1973, Zhejiang) at Art Basel Hong Kong. A graduate from the highly acclaimed Oil Painting Department of the China Academy of Art in Hangzhou, Yuan Yuan approaches the canvas as an exploration of a particular thematic: the interior and exterior of spaces that evince a trace of humanity and a passing of time. Notably vacant, the areas portrayed balance an apocalyptic aura of desolation with a distinct sense of previous inhabitation. This new series of works, presented to the public for the first time, draws on Yuan Yuan's previous practice but reveals the impact of his recent residential experiences in Scotland and the USA. Employing a darker palette and depicting more cavernous sites, they evince the contemporary plague that strikes architectural constructs: buildings are emblems of an age, yet around the world and particularly in China – where rapid and radical changes are constantly occurring – the significance of such symbols are constantly in flux.
Yuan Yuan is of a generation witnessing bygone buildings and districts being abandoned or repurposed. Therein arises a heightened fascination with preserving, however possible, those elements of architecture that bear a legacy of time despite their detruding and altering state. Yuan Yuan's method is that of observation, imagination and consequent depiction: he absorbs the various architectural elements, whether traditional Chinese or Western, and creates out of them an imagined vision. Despite his final painterly renditions ultimately being fictional, Yuan Yuan takes inspiration from certain constructs and areas. Examples range from underground architectures with historical and militaristic significance to grand monuments of architecture that have cultural wealth and stylistic significance to districts that have witnessed a passing of time. Their contested illusion, however, is heightened by each work being rendered in a highly realistic manner: every slight feature, whether a slither of peeled wall paint or a fragment of chipped floor tile, jumps from the canvas. This is due to Yuan Yuan's distinct painterly manner of applying and subsequently scratching the painted surface, a method that echoes the physical properties of the areas he depicts.
These latest works draw most notably on Yuan Yuan's experiences in Europe and the USA. Bunker (2014), for example, appears to relate to his visit of Scotland's Secret Bunkers in Abingdon and Anstruther as well as his ventures through Paris' underground and Philadelphia City's State Penitentiary. The painting reveals a tenebrous corridor devoid of natural light that through its low ceiling and apparent moisture resembles a tunnel, which ultimately leads to a heavy door. The muted tones, as well as the faint outline of a skull, point to an underground terrain that was once frequented but no longer of use. This thematic, replete with mystery, permeates throughout his other works, such as Behind the Door (2014), which follows Yuan Yuan's previous practice of presenting with great sensitivity Western architectural styles, from the Baroque to the Renaissance. In this oeuvre a black and white tiled floor leads our gaze to a door that has been left ajar; layers of light turquoise paint peel from its surface confirming the sites deterioration and suggesting its abandon. Although the precise story behind each place is uncertain, it is precisely this unyielding sense of questioning that marks Yuan Yuan's work, for his creations are not only paintings, but also chapters in a continuously evolving visual novel that expounds the individual stories of multiple milieus.
Yuan Yuan's work has garnered critical acclaim worldwide and been exhibited in multiple international locations including Paris, Hong Kong, Singapore, Shanghai and Taiwan. His paintings are held in numerous private collections, including the DSL collection of Contemporary Chinese Art and have been featured in multiple publications, including Artinfo.
Since its inception in 2010, Edouard Malingue Gallery has used its OMA-designed premises in Central, Hong Kong to bring solo exhibitions of internationally renowned artists such as Laurent Grasso, Callum Innes, Janaina Tschäpe and Los Carpinteros to Asia's rising cultural hub. Also at the heart of the gallery's artistic programme lies an aim to combine these high profile shows with solo exhibitions by selected fresh global talents, such as Fabien Mérelle, João Vasco Paiva, Wang Zhibo and Yuan Yuan, and to work with international curators on exhibitions of emerging artists such as Charwei Tsai and Chi-Tsung Wu. Furthermore, the gallery is dedicated to organising large-scale off-site projects, which bring the exhibited artist out of the gallery space and into Hong Kong's urban landscape. Edouard Malingue Gallery thus seeks to provide an international platform for artists from around the world in Hong Kong as well as abroad.
Solo Exhibition at Art Basel Hong Kong    Yuan Yuan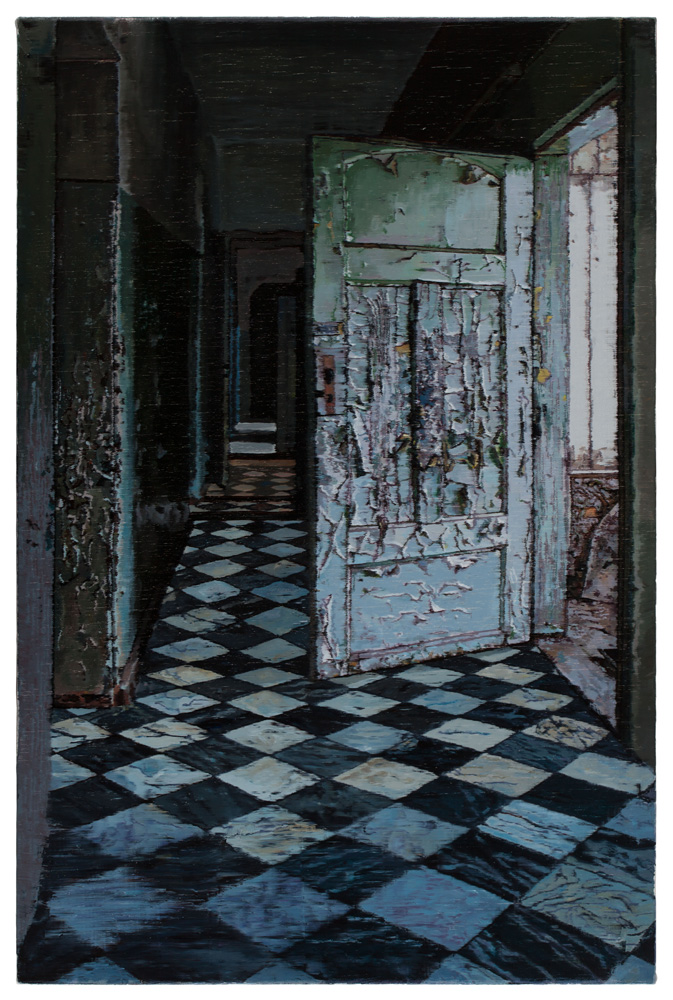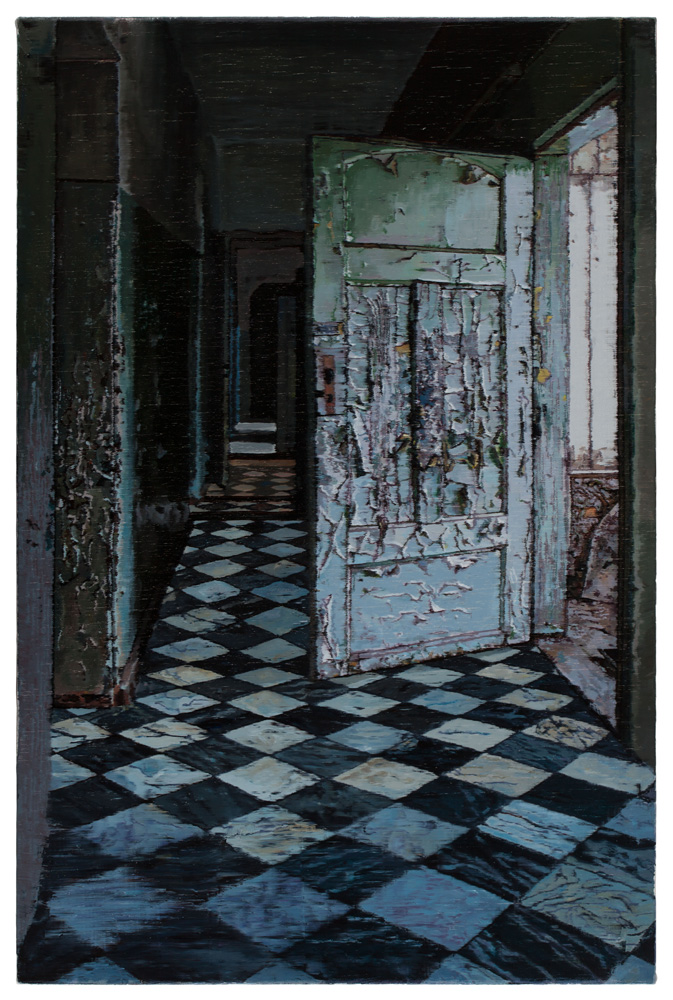 Behind the Door

2013
Oil on linen
83 x 55 cm