We are pleased to share that M+, Asia's first global museum of contemporary visual culture in the West Kowloon Cultural District in Hong Kong, is presenting Growing Pillars, a new moving image commission by Indonesian artist collective Tromarama. The work is displayed on the M+ Facade at night from Friday, 6 October to Sunday, 31 December 2023, and will be enriched by a series of animation workshops.
Growing Pillars envisages the M+ Facade as a giant monument on the Hong Kong skyline. With this commission, Tromarama—consisting of Febie Babyrose, Herbert Hans, and Ruddy Hatumena— challenges the conception of monuments and their ownership, iconography, and value in contemporary society. The collective selected objects, video clips, and images from their personal archives, such as family photos, cassettes, and books, to compose a filmic movement overlaid by animated objects from their childhood homes. The symbols and motifs reflect the beauty and turbulence of life, evoking the intimacy of home and the intricacy of memory. Although personal archives are fragile, they serve as foundational support for growth and forming one's worldview. The moving collage is layered with cleaning gestures inspired by the Balinese tradition of Melukat, a ritual that purifies the body, mind, and soul.
Growing Pillars is infused with emotion, care and humour. Presented on M+ Facade, it creates an ambiguous space where the personal and the societal, the private and the public collide.
– Courtesy of M+, Hong Kong.
Growing Pillars    Tromarama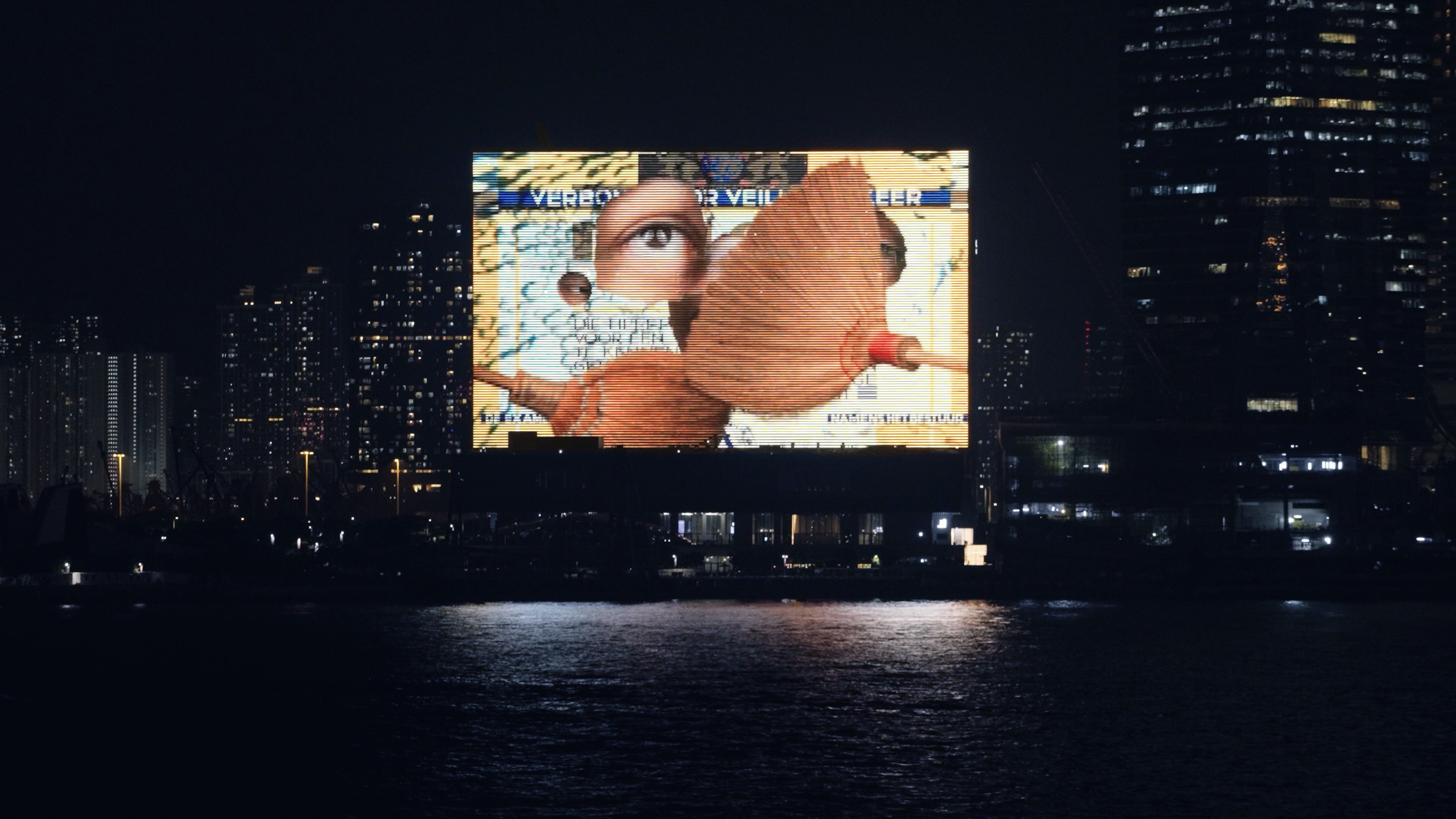 Screening of 'Growing Pillars' on the M+ Facade, 2023

Commissioned by M+, 2023.
Courtesy of Tromarama.
Photo: Moving Image Studio M+, Hong Kong.